Honey Stinger debuted its Oat + Honey Bar. The brand's products fuel "more than 1,000 professional and collegiate athletic teams, along with countless athletes and fitness enthusiasts."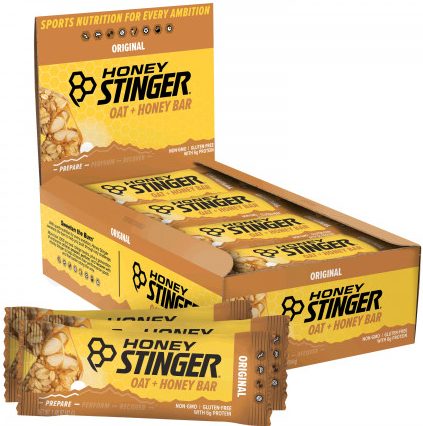 Honey Stinger products fit an active person's three nutritional categories—"Prepare, Perform and Recover." 
The new Oat + Honey Bar fits into the "Prepare" category featuring a pre-workout blend of carbs, fat and protein. 
The Honey Stinger Oat + Honey Bar comes in two flavors, Original and Chocolate Chocolate Chip, and joins its line of waffles, bars, chews, gels, and hydration. All HS products are formulated to provide consumers with a balance of carbs, fat and protein, depending on what they need for each stage of exercise. 
The idea for the new bar came from a poll Honey Stinger conducted to determine what athletes preferred to eat before training. A majority of respondents said a bowl of oatmeal with nut butter. The company took that information and made it portable. 
At 190 calories, the Oat + Honey Bar contains 23 grams of carbohydrates, 9 grams of fat and 6 grams of protein. The bar's core is freshly ground peanuts, oats and honey rolled in caramel and coated with toasted oats and quinoa crisps. Both flavors are gluten-free and non-GMO. 
Photo courtesy Honey Stinger