Toray's Fibers & Textiles Research Laboratories recently partnered with Marmot to test a revolutionary new 8000m meter suit, built for the altitudes and demanding conditions of the Himalayas.
The Marmot and Toray teams, including Everest veteran Roxy Vogel, traveled to Seta, Japan, home of Toray's Technorama GIII facility, the textile industry's most advanced laboratory for reproducing climates from around the world, to put the suit through its paces in two days of testing.
The recently opened Technorama GIII allows Toray research testers to reproduce weather conditions from a mountain summit to a stuffy, crowded subway car.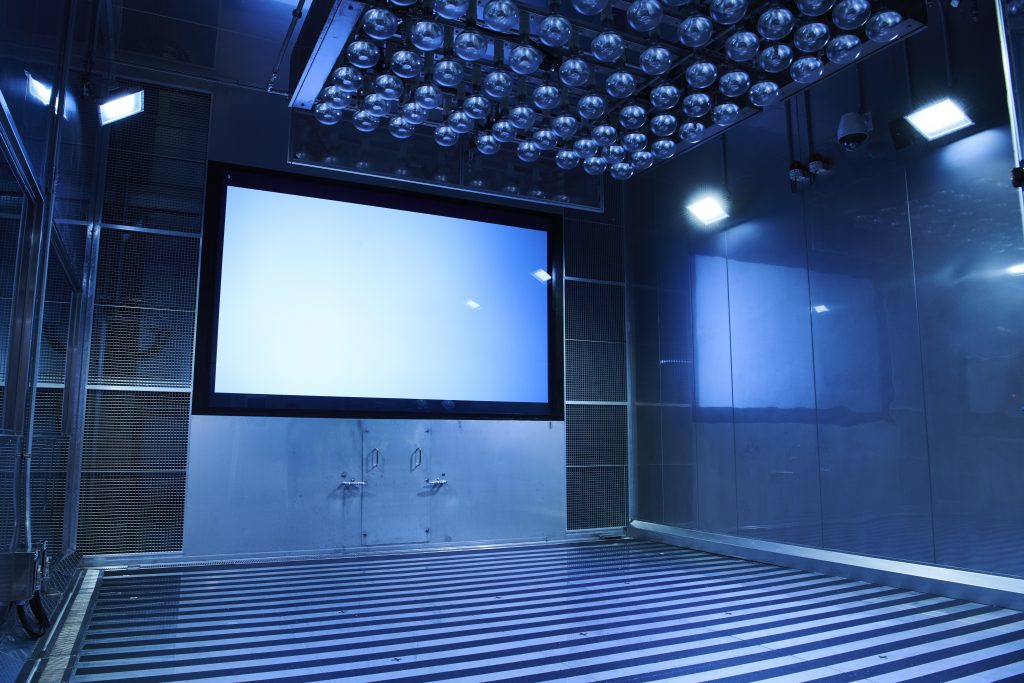 Marmot has a long history of equipping Himalayan climbers and its trademark blue and gold suits have become iconic on the world's highest peaks.
The latest iteration of their 8000-meter suit , which makes use of several custom-designed Toray textiles, employs Marmot's revolutionary Warm Cube design, which houses the insulating material (in this case, 800-fill down) in cube-shaped compartments vs. the traditional baffle.  Due to the air space between the cubes, a garment with Warm Cube retains body heat more efficiently and warms up on the wearer much more quickly (see images). It also cools more rapidly when the wearer opens the jacket to dump heat.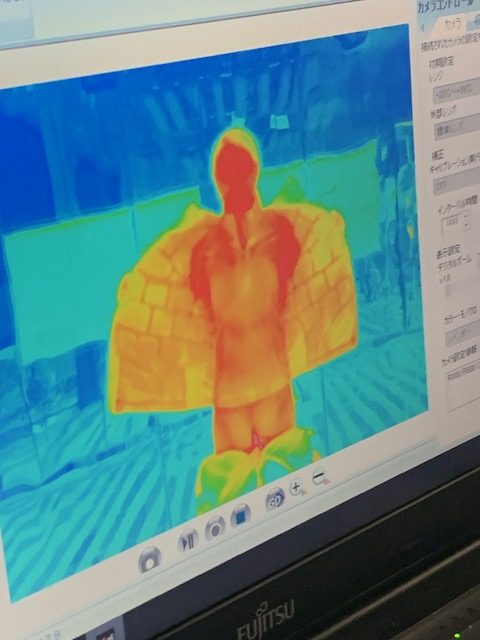 Marmot's new 8000-meter suit performed exactly as designed in the Technorama's sub-zero temps and high wind conditions, enabling the teams to validate the efficacy of the Warm Cube design, through thermal imagery and the input of Roxy Vogel.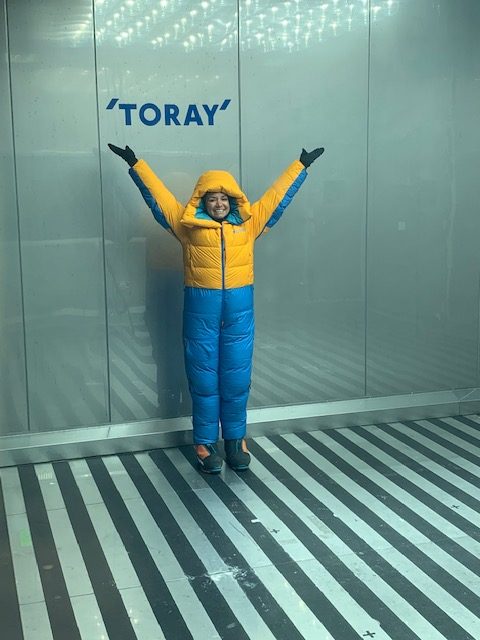 The three Technorama GIII testing chambers offer:
Variable wind speeds up to 67mph
Rainfall simulation up to 200 mm/hr
Temperatures from -22 to 140 degrees Fahrenheit
Humidity levels of 20 to 80%RH
Solar Radiation levels to 1.16 kW/m²
Motion simulation equipment (treadmills, bikes, ergometers, etc.)
Infrared imaging systems
Motion capture devices
Physiological analysis equipment (myoelectric meters, sweat meters, clothing pressure gauges, etc.)
Thermal mannequins
Marmot is one of many Toray manufacturing partners in the outdoor, sportswear and athleisure markets that regularly visits the Technorama GIII to test textiles and measure the results of their designs. The testing schedule this fall and early winter is booked solid, as brands put the final touches on their winter 20/21 products.
About Toray: Toray Industries, Inc., founded in 1926, is an integrated chemical industry group developing its businesses in 27 countries and regions worldwide. Its consolidated revenues for fiscal 2018 (ended March 31, 2019) totaled 2,388,848 million yen ($21,521 million). In addition to the fibers & textiles created at the time of its establishment, Toray has gone on to create cutting-edge, high value-added products including films, fine chemicals, plastic resins, electronics & information-related products, as well as carbon fiber composite materials, pharmaceutical and medical products, and products for the water treatment and environmental fields.
In 2018 Toray formulated the "Toray Group Sustainability Vision", which integrates the Toray Group Initiatives and the Quantitative Targets for Fiscal 2030 for realizing the World as Envisioned by the Toray Group in 2050. For more information on Toray, please visit the company's website toray.com
About Toray International: Established in 1986 to serve as the trading arm of the Toray Group, Toray International handles a wide range of products and services, from materials to end-user consumer goods, by drawing on the experience and know-how accumulated and built over the years through global trading business and business offices located in Japan and abroad.
Toray International America is the North American subsidiary of the Toray International. We have delivered technologies and advanced materials that provide solutions addressing the balance between development and sustainability. For more information on Toray International, please visit the company's website toray-intl.com/