Tokyo, Japan, January 24, 2020 – Toray Industries, Inc., today  announced a new iteration of its highly successful Primeflex™ series of flexible stretch fabric – Primeflex PET-recycled type. Available in spring/summer 2021, the new,  Primeflex PET-recycled type is made with 50% recycled and 18% bio-based yarn, meeting the sportswear consumer's demand for sustainability without compromising stretch.
Primeflex PET-recycled type incorporates recycled polyethylene terephthalate (PET) that would normally otherwise be discarded as waste, retaining the signature bi-component yarn structure that delivers the trademark stretch and kickback of Primeflex.
The fabric itself is a composite of PTT (polytrimethylene terephithalate) derived partially from plant-based materials, and recycled PET waste. The bicomponent structure of the yarn provides stretch owing to the differing properties of its component materials. Toray developed new production technologies by combining its polymer quality control and spinning technologies, attaining a stretch that is comparable with that of virgin PET.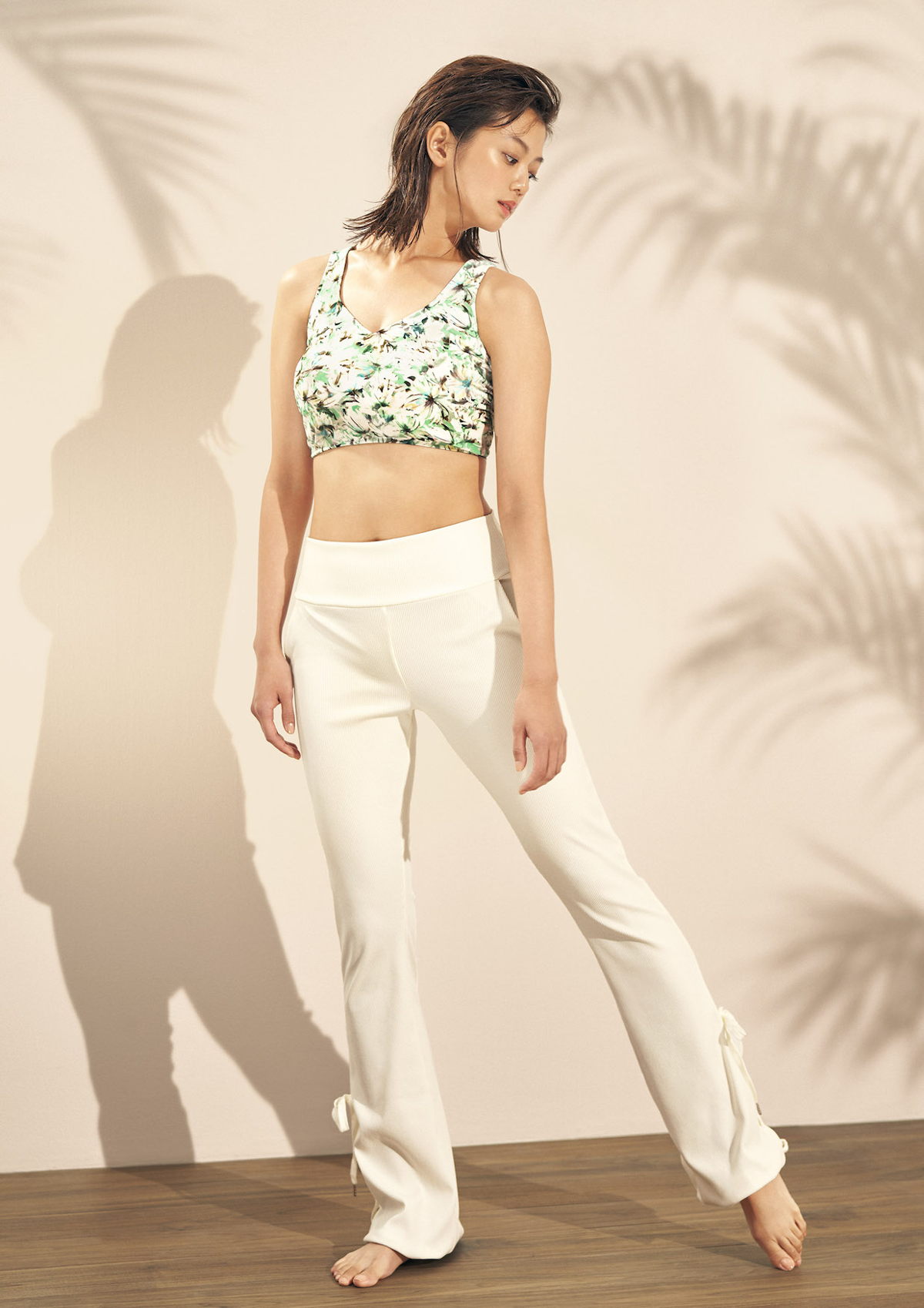 Toray is developing an array of woven and knitted textiles featuring the PET-recycled Primeflex aimed at markets from sportswear to casual apparel. Toray targets initial year sales of 500,000 meters of this fabric, rising to 3 million square meters by fiscal 2022.
The latest advances in sustainable production is another step in Toray's pursuit of materials development and diverse applications for its new Primeflex in the domestic and international markets.
Note: LYCRA® T400®is a registered trademark of The LYCRA Company.
FEATURES
1) Stretches with the body
2) Sleek and smooth to the touch
3) Soft and flexible
4) Incorporating recycled PET
TECHNICAL HIGHLIGHTS
1) Recycled PET polymer quality control technology delivering stretch and kickback equivalent to that of regular Primeflex
2) Fabric design and processing technologies resulting in textile grade equivalent to that of regular Primeflex
ROLLOUT
From spring/summer 2021 season
APPLICATIONS
Sportswear, casual apparel, and men's and women's clothing
ANNUAL SALES TARGETS
500,000 meters in fiscal 2020 launch year
3 million meters by fiscal 2022
About Toray: Toray Industries, Inc., founded in 1926, is an integrated chemical industry group developing its businesses in 27 countries and regions worldwide. Its consolidated revenues for fiscal 2018 (ended March 31, 2019) totaled 2,388,848 million yen ($21,521 million). In addition to the fibers & textiles created at the time of its establishment, Toray has gone on to create cutting-edge, high value-added products including films, fine chemicals, plastic resins, electronics & information-related products, as well as carbon fiber composite materials, pharmaceutical and medical products, and products for the water treatment and environmental fields.
In 2018 Toray formulated the "Toray Group Sustainability Vision", which integrates the Toray Group Initiatives and the Quantitative Targets for Fiscal 2030 for realizing the World as Envisioned by the Toray Group in 2050.
For more information on Toray, please visit the company's website at toray.com
About Toray International: Established in 1986 to serve as the trading arm of the Toray Group, Toray International handles a wide range of products and services, from materials to end-user consumer goods, by drawing on the experience and know-how accumulated and built over the years through global trading business and business offices located in Japan and abroad.
Toray International America is the North American subsidiary of the Toray International. We have delivered technologies and advanced materials that provide solutions addressing the balance between development and sustainability.
For more information on Toray International, please visit the company's website at toray-intl.com/