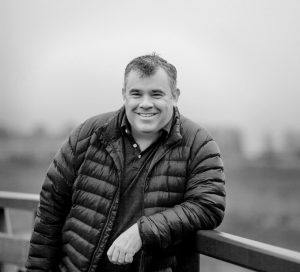 Today, Osprey President, Layne Rigney, issued a statement urging the Outdoor Industry to unite and encourage U.S. Senator Cory Gardner to co-sponsor the Colorado Outdoor Recreation and Economy (CORE) Act. U.S. Senator Michael Bennet and U.S. Congressman Joe Neguse introduced the CORE Act to protect 400,000 acres of public land in Colorado at last year's Snow Show. Sadly, efforts to pass the CORE Act and protect these beloved public lands hit an obstacle when Colorado's U.S. Senator Cory Gardner did not co-sponsor the legislation.
Layne Rigney, president of Osprey issued the following statement:
C.O.R.E. to Our Industry
When faced with obstacles in the backcountry, we do what we do best: adapt, improvise and overcome. At Osprey Packs, we apply that same mindset to protecting the very backbone and infrastructure of our industry: public lands.
During last year's Snow Show, Senator Michael Bennet and Congressman Joe Neguse introduced the Colorado Outdoor Recreation and Economy (CORE) Act to protect 400,000 acres of public land in Colorado. After a short celebration, we sprang to action by educating our passionate followers, customers and industry peers to join us in encouraging more members of Colorado's congressional delegation to support this important legislation.
The CORE Act would protect our indispensable public lands for the next generation in four major geographies. The state's southwestern San Juan Mountains, a range that looms over our headquarters, would see about 60,000 acres of new protections. In Colorado's central mountains, the bill would expand existing wilderness areas, safeguard recreation for mountain bikers and set aside wildlife conservation areas for hunters. Camp Hale, where the 10th Mountain Division trained for World War II and the U.S. ski industry got its start, would be designated as our first-ever National Historic Landscape. Heading west, where local ranchers have banded together to protect the pristine backcountry area of Thompson Divide, the CORE Act would withdraw hundreds of thousands of acres from oil and gas development. Lastly, the Curecanti National Recreation Area would be formally established and provide new fishing access in the Upper Gunnison River Basin.
Osprey is reassured knowing the CORE Act was crafted over the past decade in close coordination with local elected officials, community leaders, businesses, conservation groups, hunters, anglers and ranchers to reflect our state's top priorities. A homegrown Colorado company, we tip our cap to Senator Bennet and Congressman Neguse for their championing of our public lands in Washington.
Sadly, our efforts to pass the CORE Act and protect the beloved public lands we routinely recreate and test products in have hit a crux in gaining co-sponsorship from Colorado's Senator Cory Gardner—the only senator in the past 50 years not to have sponsored wilderness legislation. He also sits on the Senate Energy and Natural Resources Committee where the CORE Act must pass through to continue its journey to the president's desk.
As an industry and community, we must remember what drives our $62 billion outdoor recreation economy: public lands. What sustains our culture, attracts and retains top talent, and drives sales: public lands. What represents our main source of inspiration and what is central to our identities as outdoor people: public lands.
We must unite our voices and encourage Senator Gardner to co-sponsor the CORE Act.
Adapt. Improvise. Overcome. Just as we do in the backcountry. Just as we did to move the OR Show to Denver in 2018. Just as we'll do now to remind the senator why the outdoor industry chose the great state he represents as its national hub: public lands.
About Osprey: Founded in 1974 and based in Cortez, Colorado, in the foothills of the San Juan Mountains, Osprey designs the highest performing and longest lasting carry solutions on the market including technical packs for outdoor, travel and everyday adventures.
In addition to creating top-quality packs, the Osprey team is focused on becoming the most progressive, transparent and sustainable hardgoods brand in the world. From raw materials and chemistry benchmarks to progressive factory code of conduct agreements and programs that extend a product's end of life, Osprey is taking a truly holistic approach and looking at every aspect of their business to ensure they leave as little trace possible. Osprey's dedication to create innovative, high performance, sustainable gear reflects the brand's love of adventure, devotion to the outdoors and steadfast resolve to leave the world better than they found it.
To learn more about Osprey and its products backed by their industry leading All Mighty Guarantee, visit osprey.com. Osprey products can be found online at osprey.com and in specialty retailers in over 60 countries worldwide. Follow all brand updates on Instagram (@ospreypacks), Facebook (@ospreypacks) and Twitter (@ospreypacks).