Teijin Frontier, the Japanese textile group, announced it has created the technology to recycle dyed polyester fibers without reducing the quality of the thread.
The company's Depolymerization Catalyst System (BHET) chemically decomposes and recomposes the dyed poly through a process that requires less water and energy consumption, an alternative to using Dimethyl Terephthalate (DMT) and ethylene glycol, most commonly used in the textile industry to convert dyed poly to reuseable fiber, resulting in less deterioration of the fiber.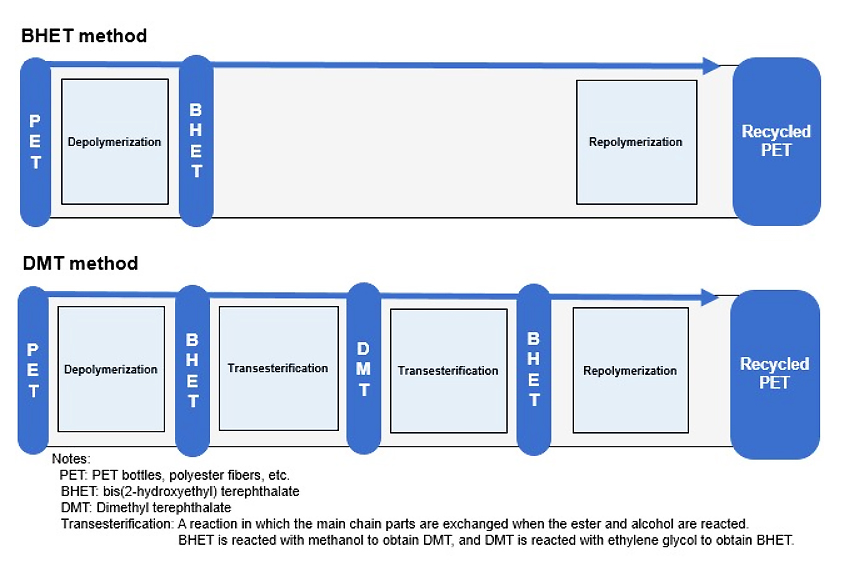 The technology aligns with the company's Think Eco environmental initiative, which focuses on sustainable production methods.
Photo/Graphic courtesy Teijin Frontier