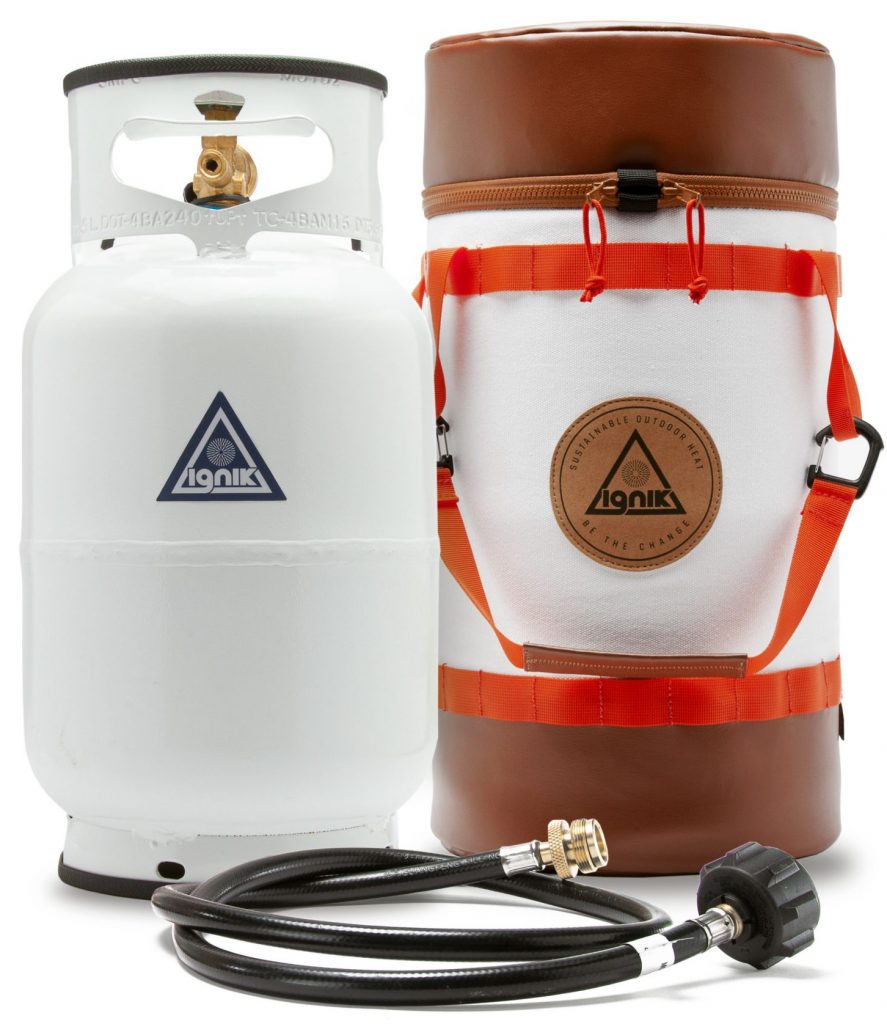 Ignik, a Bainbridge Island-based brand, announced the newest offering in its Gas Growler product lineup. The Gas Growler-X represents the evolution of the Growler family, offering twice the adventure potential of the original without the waste associated with smaller single-use propane bottles.
The 

Gas Growler-X

 is a ten-pound refillable propane tank for heating and cooking.

Each refill replaces ten one-pound green propane bottles.

The Gas Growler-X comes with a four-foot adapter hose and connectors that attach to two-burner camp stoves and larger home BBQ grills.

The dual zip-top case, detachable carrying handle, and Molle stitching on the case offer ease of transport, storage and versatility.

The Gas Growler-X complies with DOT specifications for car, SUV, RV, or boat transport.
"We are so excited to offer an even more capable refillable propane option to the market," said Peter Pontano, Ignik's marketing and product development director. "We started by doubling the fuel capacity of the tank, which is ideal for fueling longer adventures, more appliances and higher output heating. To keep this Growler compact and portable, we redesigned the case construction and added a more accessible double zipper to the lid, dual bucket-style handles on the sides for easy maneuvering (especially in and out of vehicles), and a detachable hand strap that lets you carry with ease. We kept the same classic canvas styling and other features of the Gas Growler Deluxe, just with a grown-up look and more functionality."
Photo courtesy Ignik