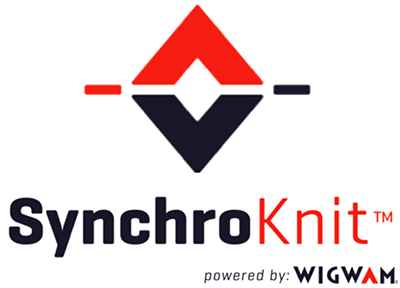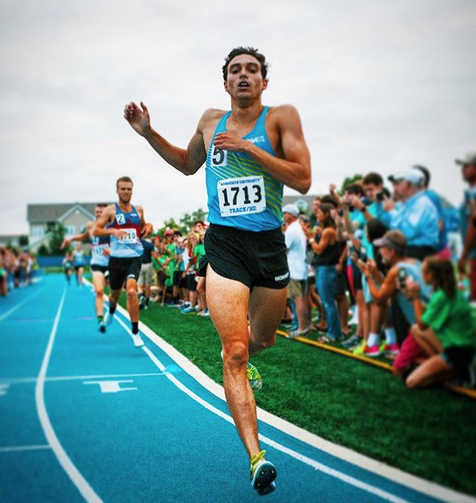 Sheboygan, WI, November 26, 2019 – SynchroKnit™, the latest technology-driven brand from the sock innovators at Wigwam Mills Inc., the family-owned maker of premium, made-in-the-USA socks since 1905, welcomes Rob Napolitano, a multi-time Ivy League mile champion, to the SynchroKnit™ Ambassador team. Napolitano will wear, test and endorse SynchroKnit as he trains to make the 2020 Olympic team.
"My main goal is to hit the Olympic standard in the 1500m and be ready for the Olympic Trials in June, but it is also important to me to enjoy what I am doing and continue my success in track," says Napolitano. "I know if I take it day by day and stay in the moment of working hard, I will stay on this path of success." His self-awareness and confidence have served him well ever since he was a high school freshman in Brick, New Jersey when he gave up football to pursue cross country, a sport he knew little about. He immediately made the varsity team, and by the end of the season, he had run a 4:26 mile and was one of the fastest freshmen in the country. He later attended Columbia University and earned the NCAA All American twice and was a seven-time Ivy League mile champion.  These days Napolitano is a member of the prestigious Hoka One New Jersey New York Track Club (NJNYTC), where he trains under Frank Gagliano, who has coached 15 Olympians in his career. With a 3:54.2mile personal best, he has additionally excelled in the 800m (1:47.9), the 1000m (2:22.8) and the 1500m (3:37.1).
Napolitano has been testing Wigwam's new technology for several months now. He reports, "The best thing about the SynchroKnit is its dynamic nature. It has incredible support that allows my foot to feel strong, while at the same time it is form-fitting and snug in my shoe, so much that I forget I am even wearing socks. The sock really propels you forward; it engages the foot muscles, allowing for extreme comfort and performance. With this sock, running feels more comfortable than ever…which is a lot to say 15 miles into a run."
Napolitano will make his premier appearance for SynchroKnit at The Running Event, which takes place the first week in December in Austin, TX, where the brand is debuting the new sock knitting technology. Attendees of The Running Event can stop by the SynchroKnit booth #513 to meet Napolitano and check out the new technology on Thursday, December 5, from 11 AM to 1 PM.
The SynchroKnit technology results in an unrivaled precision, non-slip fit and was launched in the run category because runners, in particular, demand precision fit from their shoes. Up until now, all socks have been knit with an equal number of stitches from top to toe, using elastic fibers to adjust the fit. The new technology strategically eliminates stitches in various areas of the sock, so bulk is reduced in the ankle and arch/instep area. With a consistent layer of fabric between the shoe and the foot, an athlete has improved feel and more precise control.
The SynchroKnit running sock collection is launching with five styles: the Catalyst UltraLight Low, the Surpass UltraLight Low and the Surpass Lightweight Low, Quarter and Mid Crew.  They will be available online at SynchroKnit.com starting December 1st, 2019 and through specialty retailers including REI and MEC by mid-January 2020. For more information, go to wigwam.com/promos/synchroknit.
About Wigwam: Wigwam has been proudly crafting socks in Sheboygan, WI since 1905. We carefully knit every pair with the goal of delivering the highest quality and performance for the most comfortable experience for our customers. Wigwam holds two patents in moisture management technology: Ultimax and Ingenius NXT, and SynchroKnit™ a fit technology is patent pending. Our commitment to local USA manufacturing, community, sustainability and stewardship of the environment has always been central to who we are. For more details visit wigwam.com. Follow the Wigwam conversation on Facebook, Twitter, and Instagram.