Apex, NC, November 18, 2019 —STITCH Golf is pleased to release the enhanced SL2™ carry golf bag incorporating a brilliant blend of design and function to meet the needs of today's serious golfer.
"We've added enhancements as well as several new color schemes to elevate the style and performance of this unparalleled walking bag," stated Brad King, CEO of STITCH. "Created for the weekend warrior who plays hard and prefers walking, the SL2™ is truly a game-changer."
"When redesigning the SL2™ we focused our efforts on form and functionality without sacrificing style," added King. "The new color options include navy, white and black and remain true to our racing-inspired design. By focusing on unique features and keeping the bag sleek, we were able to create a bag that is truly the perfect walking bag."
Designed using STITCH® Touring Fabric, a proprietary product used in STITCH® bags that has the strength of leather, but is more durable, lightweight and water-resistant. The SL2™ has the versatility of an interchangeable single and double strap with the convenience of the golfer who walks mostly and occasionally plays with a caddie. Weighing only 4 lbs., the SL2™ combines style and functionality and is designed with a 4-way divider with lift-assisted handles, one full-length apparel pocket, a golf ball pocket, a pocket lined with felt for valuables, and a detachable rain hood. New features include an insulated water-bottle pocket, hip pad for extra comfort, pencil pocket and wider stand feet for increased stability.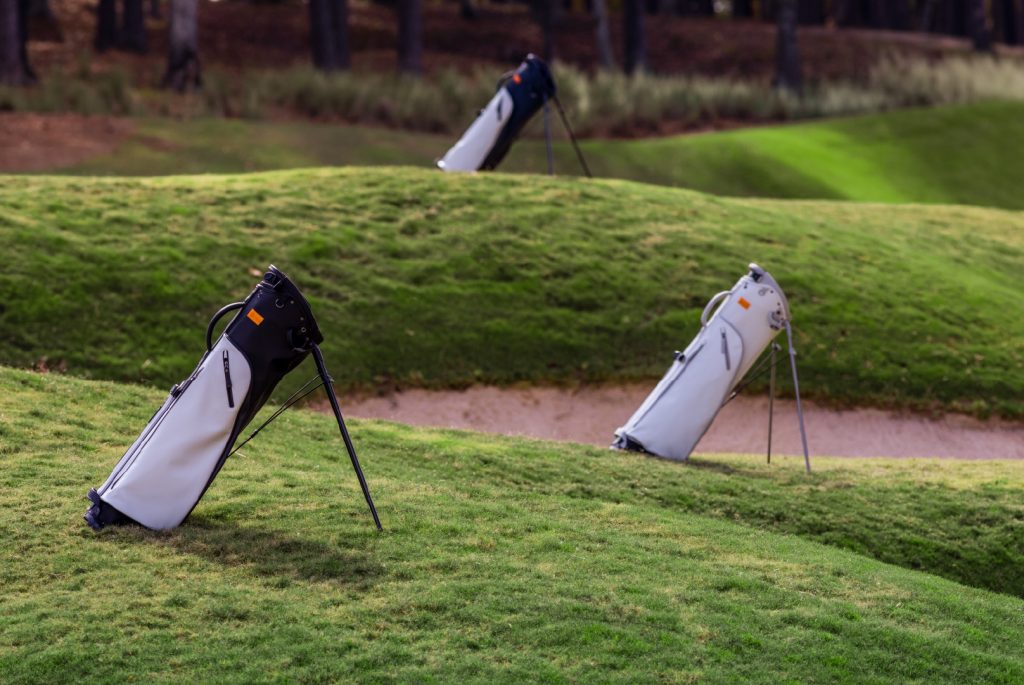 "Like all STITCH products, the SL2™ is engineered to help golfers perform their best," continued King."By focusing on details and unique features, we created a carry bag that provides unparalleled style, function and comfort making it the perfect walking bag."