APEX, NC, March 16, 2020—STITCH Golf announces the launch of the Clubhouse Duffle and the redesigned Dopp Kit and Shoe bag.
"Our travel bags and accessories were designed to combine form and fashion so you can arrive in style™," stated Brad King, CEO of STITCH. "Waterproof fabrics, fashionable color schemes, personalization options and innovative designs come together effortlessly in our stylish, highly functional travel bags."
Clubhouse Duffle: "For Effortless Travel"
Don't let the name fool you, this will be your new favorite everyday bag as this soft and packable bag is the perfect size for all of your essentials. Featuring STITCH's signature "drop the top" function for easy packing, stain and water-resistant fabric and gunmetal hardware and finishes, this compact design makes the Clubhouse Duffle the perfect bag for the club, the gym, or a quick weekend getaway.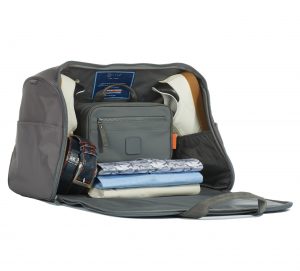 Dopp Kit: "When practicality becomes a beautiful innovation."
Both versatile and functional, the dopp kit from STITCH is a must for the jet setter. A single full-length zipper allows you to lay the bag flat for easier access to toiletry items. The dopp kit is spacious enough to provide room for everything needed to look and feel good when traveling. Water and stain-resistant, with a handle that doubles as a hanger, the dopp kit also has two separate zipped pouches to ensure items stay organized during travel.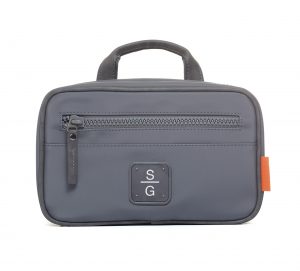 Shoe Bag: "A garage your kicks will enjoy."
Keep your shoes in top condition while you arrive in style™ to your next round. A sleek design that uses STITCH's durable Touring fabric, this bag is lightweight, water and stain-resistant and the four-finger handle makes for easy carrying with one hand. This bag can also double as a shag bag and is designed to hold up to 150 golf balls.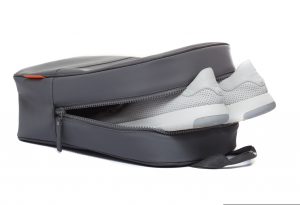 STITCH Golf products are available for purchase at stitchgolf.com and leading golf, country clubs and select retailers. Stay connected with STITCH Golf on Twitter, Instagram and Facebook at @StitchGolf.
About STITCH Golf: Founded in 2012 as a headcover company, STITCH is known for designing and creating products with precise attention to detail, all the way down to the last stitch. Based in Apex, North Carolina, STITCH gives a unique experience, whether it's the high quality leather used in our headcovers, the durable waterproof fabrics in our bags and gear or the fashionable color schemes seen in our apparel. STITCH products are designed to be effortlessly fashionable, allowing you to create a stylish, comfortable and color-coordinated look-on and off the course. Designed with details that perform, our line of golf bags and gear, travel bags and apparel combine function and fashion with three themes in mind: DRESS YOUR GAME™, ARRIVE IN STYLE™ and FROM WORK TO PLAY™. STITCH products are available at leading golf, country clubs and select retailers around the world and at stitchgolf.com
For more information, contact:
Stuart Goldstein
RG Narrative Inc.
(W) 212-863-4109
(M) 201-681-0618
stuart@rgnarrative.com