Shock Absorber, the UK's number one sports bra brand, has been recognized by ISPO, the world's leading sports business network and largest trade fair for sports business, which has chosen the Ultimate Run Bra Padded as the winner of the Base Layer category.
ISPO showcases the latest sports products from segments such as outdoor, snow sports, health & fitness and team sports – honoring the most exceptional sporting goods with the ISPO Award – a seal of quality for the sporting goods industry.
Heather Nogueira, Hanesbrands Head of Marketing UK and Ireland said: "We're delighted that the Ultimate Run Bra Padded has been recognized by ISPO as a high-quality product for the sports industry. We developed it with performance at the forefront, so to be honored in such a way by the sports and outdoor community is truly incredible.
"All Shock Absorber products are developed in line with extensive research in partnership with The University of Portsmouth to ensure irreversible damage to the breasts when active is prevented. We are continuing to innovate to ensure our product line is even more effective for sports and outdoor activities and hope to build on this success in 2020."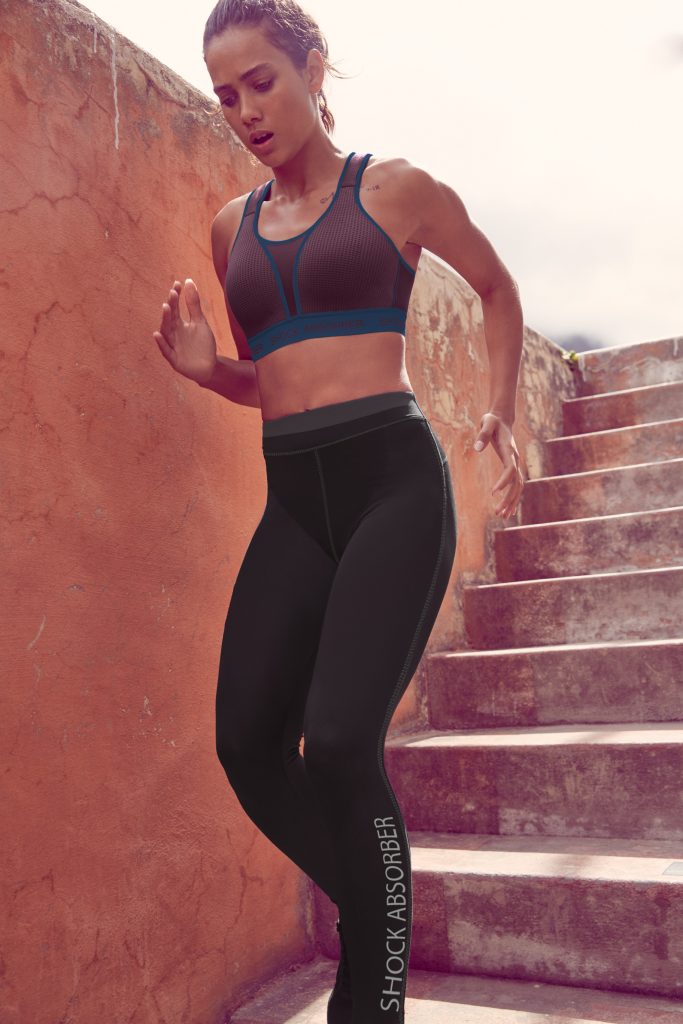 ISPO Award winner: The Shock Absorber Ultimate Run Bra Padded provides ultimate support and friction-free comfort. Boasting a Dry Action System for breathability, keeping the wearer dry and Infinity-8 support system which counteracts the breasts' figure-of-eight movement during exercise to reduce breast bounce by up to 78% (£48.00).
Shock Absorber: Whatever their level, whatever their goal, women deserve sports bras with outstanding quality. Shock Absorber have been doing what they know best – focusing on innovation to offer high-performance and comfortable sports bras since 1995.
The latest Shock Absorber collection is priced from £25 and available now from Boobydoo, Wiggle, Next, ASOS, Bravissimo, John Lewis, Very and other selected retailers. For more information on Shock Absorber, visit shockabsorber.co.uk or follow @ShockAbsorberUK on Instagram and Facebook.
Shock Absorber's parent company, Hanesbrands, is a socially responsible manufacturer and marketer of leading everyday basic apparel under some of the world's strongest apparel brands in the Americas, Europe and Asia, as well as in Australia and South Africa.