Rumpl announced the launch of a limited-edition blanket designed by Montana-based landscape artist, Rachel Pohl.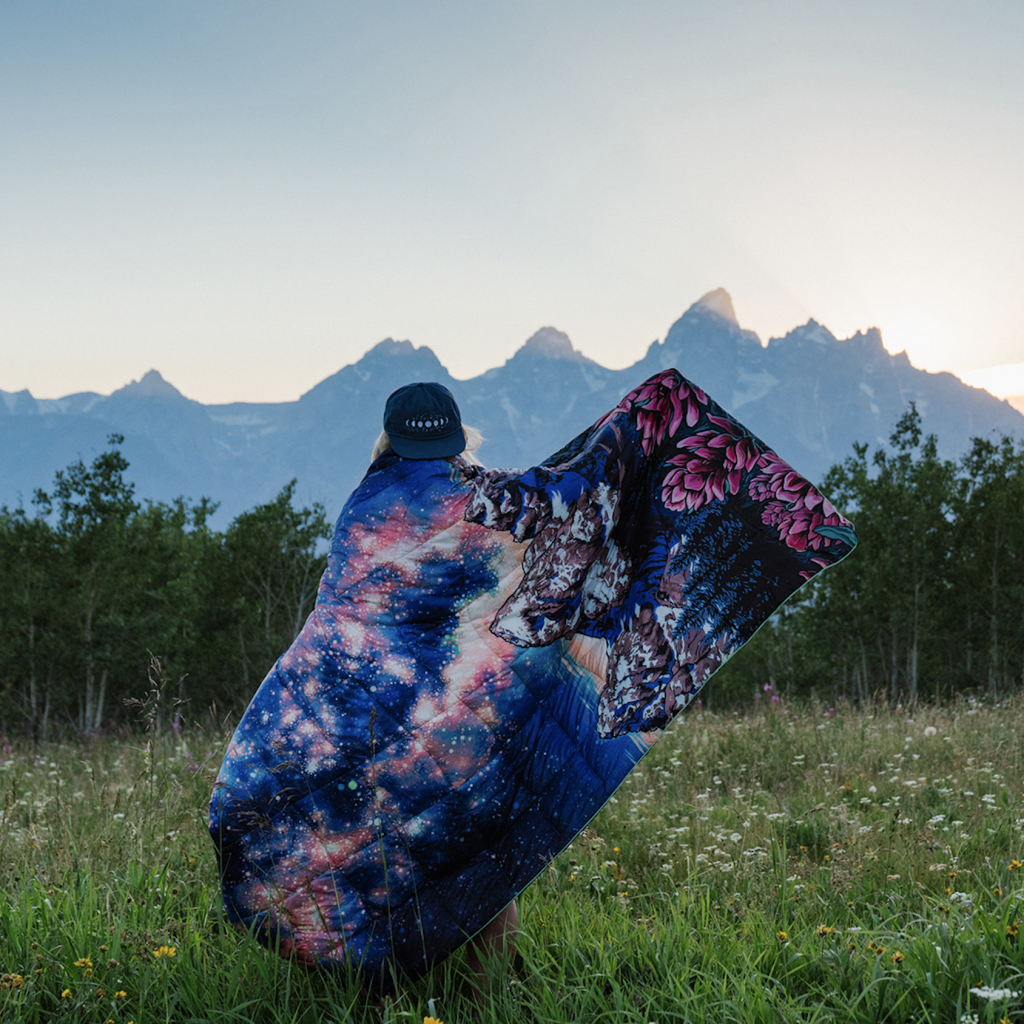 For spring 2021, Pohl joins the Rumpl Artist Division (RAD), a collaborative program that showcases the work of artists who inspire creativity in communities worldwide. Pohl is one of four artists to join the RAD this spring and, so too, her Blanket.
The collaboration with Rumpl on Pohl's NanoLoft Puffy Blanket features an original Pohl painting commissioned by Rumpl depicting the Teton Mountains in spring.
"Partnering with Rumpl has been an absolute dream of mine for years, honestly. It was so special to create a piece that sums up the blissful feeling of summer nights and even more so to have that painting printed on an eco-friendly, packable adventure blanket," said Rachel Pohl. "I've been working on this project with Rumpl for over a year now, and I'm so excited to share this labor of love with everyone. I've been secretly taking my personal Teton Dreams blanket on adventures for many months now and it makes me so happy that others can now do the same. I am also incredibly grateful for the opportunity to tell a story through film about my journey as an artist, and the challenges inherent in such a path. I hope the theme of coming home to yourself resonates with those who watch the short film."
The blanket is made with Rumpl's 100-percent post-consumer recycled NanoLof insulation, made of small circular fiber clusters, that mimics the properties of down. Each blanket reclaims at least 50 post-consumer plastic bottles. The water-repellant (DWR) treatment and 30-denier ripstop polyester fabric ensure that the blanket can stand up to the elements and is machine washable.
Photo courtesy Rumpl x Rachel Pohl