Boulder, CO, November 27, 2019  — Roofnest today introduced Condor, its first-ever hard shell foldout rooftop tent. When it goes on sale this fall, Condor will be the most comfortable four-person hard shell rooftop tent on the market.
"Roofnest is dedicated to making rooftop tent camping easy, fun, and accessible for everyone," said Roofnest founder and CEO Tim Nickles. "Condor adds to the Roofnest line an option for campers who want a roomier tent without sacrificing the ease-of-use, weather resistance, and aerodynamic benefits of a hard shell rooftop tent."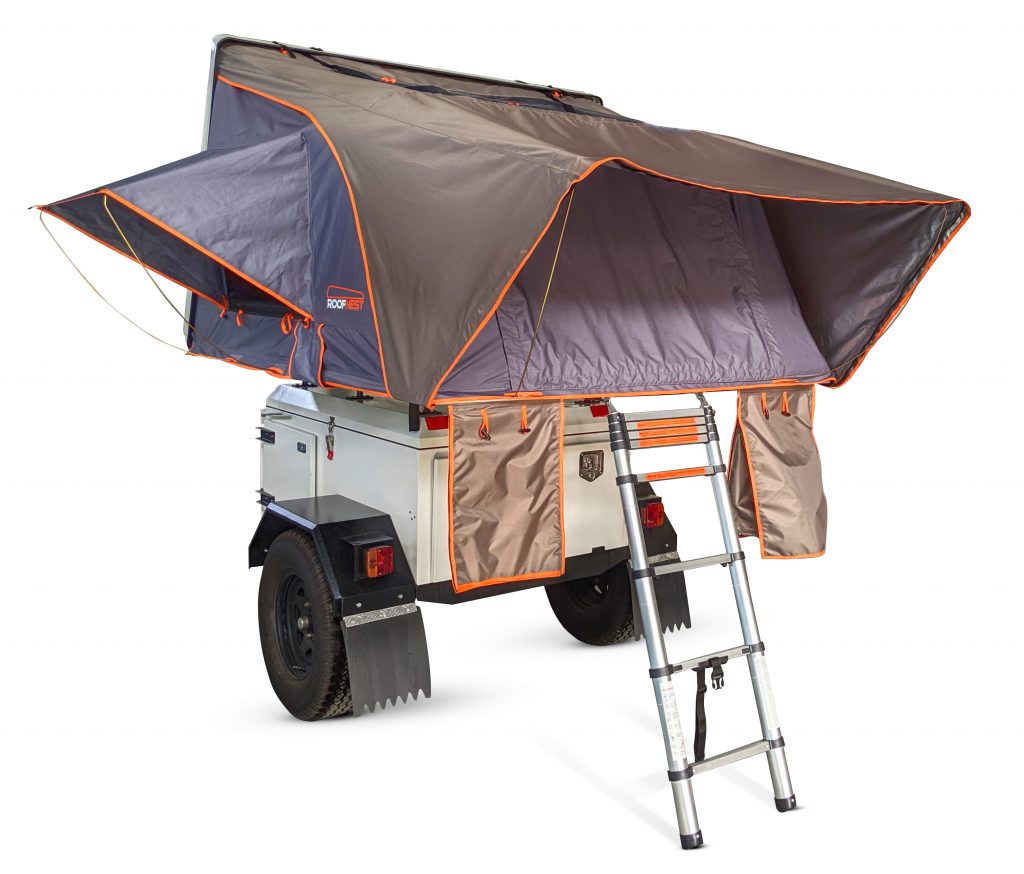 Unlike traditional hard shell rooftop tents, which simply expand vertically, Condor unfolds upward and outward. This brand-first foldout design exponentially increases tent floor space when fully extended. Smart packaging enables Condor to comfortably sleep three to four people when extended. When closed, it's nearly as compact as a traditional two-person hard shell rooftop tent.
The Condor is offered in two sizes: Condor and Condor XL. No matter the size customers choose, Condor combines the easy-to-use benefits a hard shell rooftop tent with the interior volume of a traditional foldout rooftop tent. This makes Condor the ideal rooftop tent choice for families and campers who desire more tent space.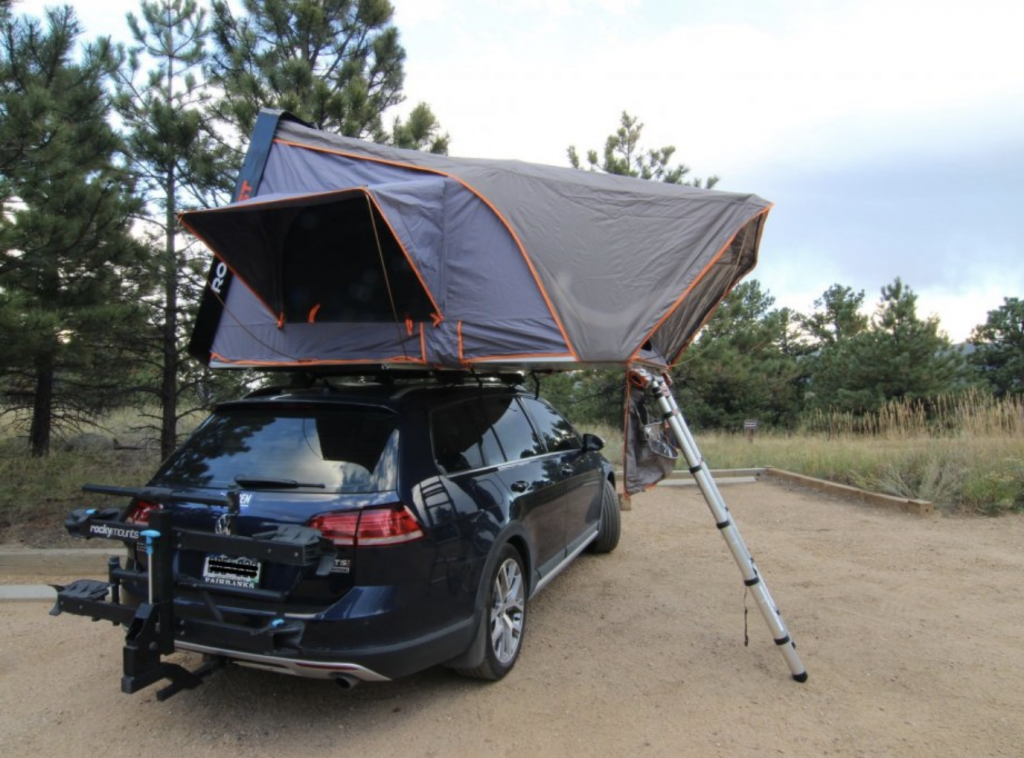 The Condor features a weatherproof and aerodynamic ABS plastic hard shell exterior. Thanks to its clever foldout design, the Condor XL expands to just over 48 square feet of floor space, which is more than enough room for three to four adults.
Feature highlights include:
Optional awning and enclosed annex add-ons — perfect for cooking, dining, and lounging
Six-centimeter thick foam mattress — the thickest in its class
Honeycomb-aluminum floor adds structural rigidity and keeps weight low
Unique detachable pocket system that keeps shoes and other items handy and dry.
The Condor measures 48 inches long by 60 inches wide when closed and 83 inches long by 60 inches wide open, comfortably accommodate two to three people. Condor XL measures 74 inches long by 55 inches wide closed and 74 inches long by 92 inches wide open — ample room for four adults. Both Condor models flatten down to just 12.5 inches tall when closed. This ensures it remains aerodynamic, especially compared with traditional foldout rooftop tents.
Pricing includes free shipping to the lower 48 states. Pre-orders begin on November 27, 2019, with the first Condor
and Condor XLs shipping to customers in late December.
Campers can learn more about the all-new Condor here roofnest.com/product/condor.