Ripton & Co., maker of technical active stretch Jorts for the Active Outdoor Lifestyle Market re-launched its Black Acid Washed Jorts with a limited-edition twist featuring a skeleton hand on the back left pocket.
"These jorts are an absolute showstopper," said Elliot WIlkson-Ray, company founder. "The black acid wash is loud and super edgy and works well with the Ripton brand which is built around creating denim for the outdoors with washes that are bold, risky and performance-based."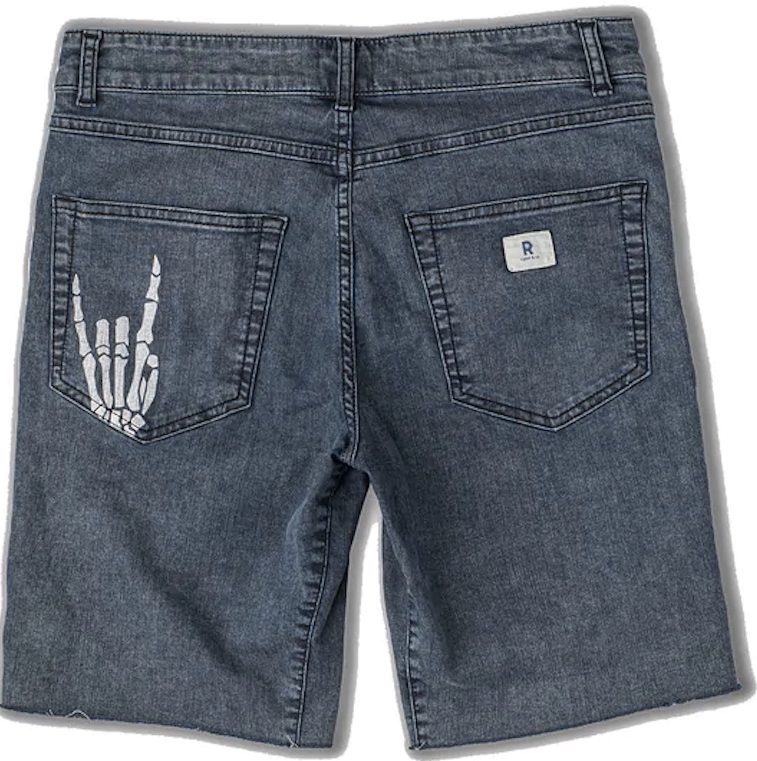 Ripton Jorts are made of four-way stretch denim sourced from a technical denim factory in Europe. The jorts are packable and come in two styles—hemmed or cut-off. The limited-edition Black Acid Wash Jorts use a wash system where the fabric comes out softer and more comfortable next-to-skin. The women's length is two inches longer than the previous model.
"The black acid wash was our most successful jort color to begin with, and now it's part of our DNA," said WIlkson-Ray. "It's our original color, and we are going to continue to incorporate it into future products. It has a ton of personality, the seams stand out and it's hard to miss on the trails or on the slopes."
All Jorts are made with Ritpon Steeknit 38 percent weft stretch denim with hyper-stretch mesh pocketing. The acid-washed men's Jorts are hemmed to a 9.5-inch inseam or cut off to an 8.5" inseam and weigh 8.75 ounces. The women's jorts have an 8-inch inseam.
Photo courtesy Ripton & Co.