ReadyWise launched two new emergency backpacks, the Complete Emergency Backpack and the Ultimate Emergency Backpack. The launch provides additional options to its line of emergency preparedness kits.
"In 2020, we saw millions of Americans begin the journey to be prepared, but this is truly only the tip of the iceberg. According to FEMA, more than 60 percent of Americans are not prepared for an emergency or natural disaster," said Tim Lawlor, marketing director, ReadyWise. "It's our passion and duty to help our customers become better equipped to handle the unexpected and if there's anything we've learned over the past year, it's imperative to stay vigilant and prepared to better protect ourselves and our loved ones."
The Complete Emergency Backpack, lead photo, is offered as a large tactical backpack with waterproof coating that includes a 112 piece first aid kit, Aqualiterz water, Mylar Emergency Blanket, an emergency 4-in-1 flashlight, a Seychelle water bottle, 100-foot paracord bundle, and other essential survival tools. This pack also includes eight ReadyWise freeze-dried meals.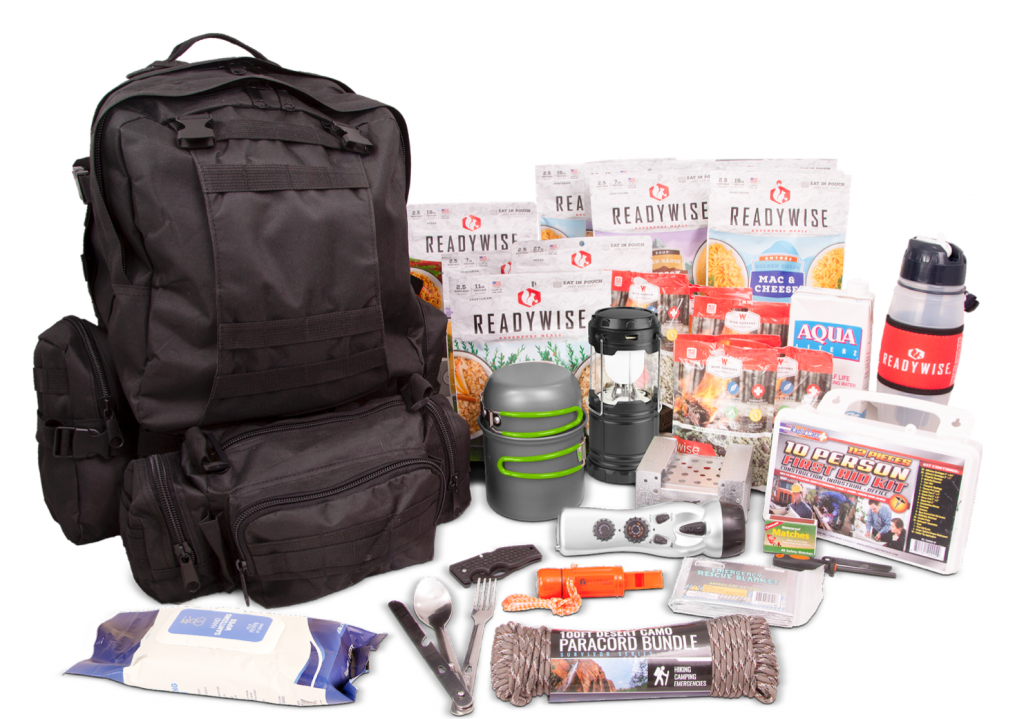 Its more advanced counterpart, the Ultimate Emergency Backpack, shown above, features all the above with a foldable knife, portable stove with 24 fuel tablets, a cooking pot set, waterproof matches, and a flint/striker firestarter. The Ultimate Emergency Backpack also includes nine ReadyWise freeze-dried entrees.
For more product information, go here.