Phelps Brand launched a collection of swimwear inspired by World Champion swimmer Penny Oleksiak and featuring unique design elements that capture her character and personality.
"I love being a part of the Phelps Brand team, and I jumped at the chance to help create new designs around the products I'm already using," said Oleksiak. "I want swimmers to feel good and look good while they're training for their goals."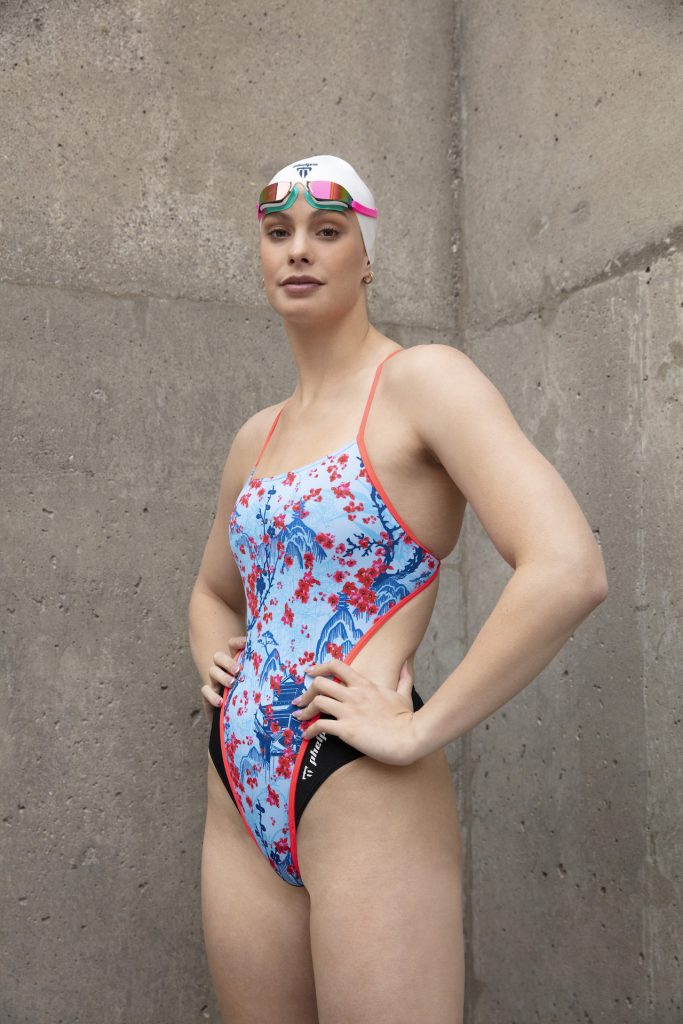 Two products, scheduled to be released this month, are infused with graphic elements and pops of color. The initial product offerings include the Xceed goggles with pink titanium lenses designed for training and racing and the Sakura swimsuit incorporating Japanese cherry blossom design elements.
"This special line was created to capture Penny's fun, youthful spirit," said Jessica Fitzsimon, global brand director, Phelps Brand and Aqua Sphere. "We're excited to redefine our top-of-the-line products with new designs that continue to celebrate the sport of swimming."
Oleksiak became a Phelps Brand global ambassador in 2020.
A four-time Olympic medalist and six-time World Championship, Oleksiak is Canada's youngest Olympic gold medalist. She holds the record for most Olympic medals in a summer game and the Olympic record for the 100-meter Freestyle.
Made in Italy with Aqua Sphere technology, the Phelps Brand offers technologically advanced products from training equipment to performance swimsuits for competitive swimmers led by former competitive swimmer and the most successful and most decorated Olympian of all time, Michael Phelps, with a total of 28 medals and Hall of Fame Coach Bob Bowman.
For more product information, go here.
Photos courtesy Phelps Brand