Aschheim, Germany, November 2019—Ski touring specialist DYNAFIT, the world's market leader for tech bindings, underscores its quality standard and its confidence in its products with a significant development: From the winter season 2019-20 onwards, all DYNAFIT tech bindings will carry a lifetime warranty against material and manufacturing defects. If a repair is not possible, the binding will be replaced free of charge.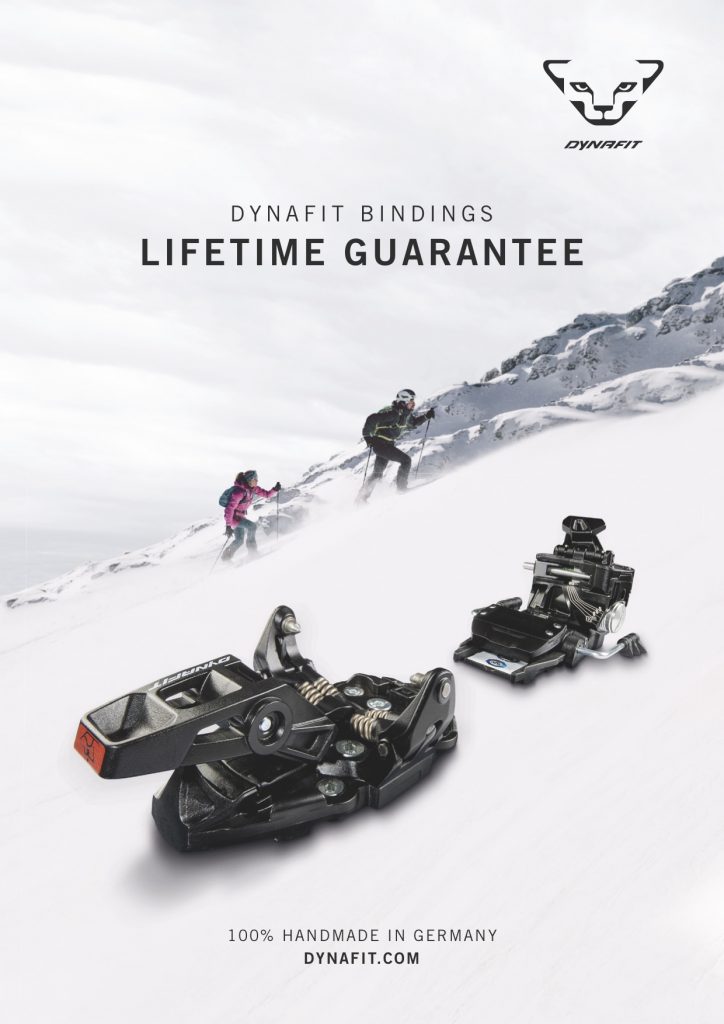 More than 35 years ago, DYNAFIT revolutionized ski touring with the introduction of the tech binding. Unlike conventional touring bindings that have a frame, in a tech binding, the ski boot is attached directly via two metal pins that engage with inserts in the toe of the boot. The tech binding not only saves a lot of weight; it also makes climbing significantly more efficient. Recent sales numbers and statistics prove that more than 70 percent of all ski touring bindings are frameless, and current ski boots are compatible with tech bindings. Working closely with the inventor, Fritz Barthel, DYNAFIT was the first manufacturer to produce this frameless tech system and remains the worldwide market leader. In DYNAFIT's current binding collection, there are twelve (12) tech binding models. Each model is designed to meet the various demands of different touring users, from competitive ski mountaineering to classic ski touring, to free touring.
All DYNAFIT bindings are designed and manufactured in Germany. The ski touring specialist has, for many years, embodied corporate social responsibility by working with Caritas, who employs staff with disabilities and a short drive from DYNAFIT's office. Each binding is manufactured by hand, where they are also subjected to a variety of endurance and safety tests.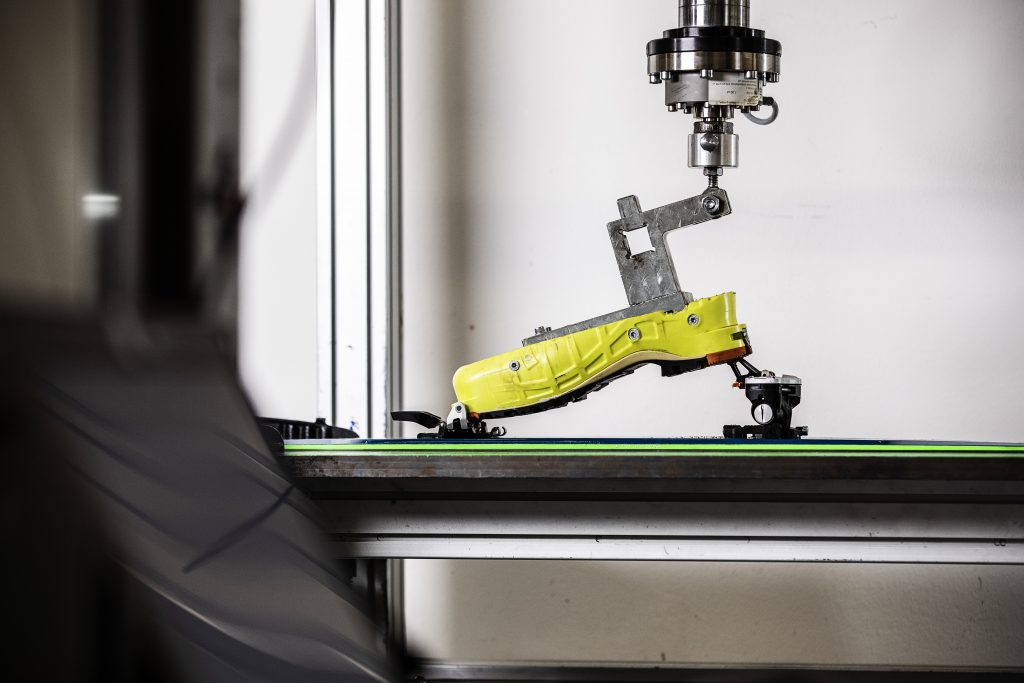 A significant development now underscores the degree of confidence that DYNAFIT has in the quality of its product: All bindings sold as of the winter season 2019-20 will carry a lifetime warranty. Following the purchase of the binding, the consumer will register the serial number on the DYNAFIT website. Registration automatically extends the warranty from two to ten years, which is the expected lifespan of a ski touring binding. The warranty covers all material and manufacturing defects. Any binding which fails will be repaired by DYNAFIT free of charge. If a repair is not possible, the binding will be replaced by a binding of equal or higher value. Issues that result from normal wear and tear or incorrect usage or damage caused by accidents are excluded from warranty coverage.
About Dynafit: As the athletic mountain brand, DYNAFIT knows no compromise and is dedicated to delivering the best equipment and apparel for mountain athletes wanting to move fast and light in the mountains. Since the advent of the revolutionary "Low Tech" ski mountaineering binding over thirty years ago, DYNAFIT has been committed to developing the lightest and fastest most reliable gear for human-powered alpine pursuits in all season, enabling its customers to define and reach their Mountopia, DYNAFIT North America is part of Oberalp North America, a subsidiary of the Oberalp Group, a family-owned business with global operations, specializing in premium outdoor consumer products. Boulder-based Oberalp North America manages the USA/Canada sales, marketing, operations, distribution and customer service functions for the Salewa( based in Balzano, Italy), DYNAFIT (based in Munich, Germany), Pomoca (based in Aubonne, Switzerland), and rock climbing brand Wild Country (based in Tideswell, U.K. dynafit.com

Media contact:
Mike Eisenbrown
Mike@MeteoritePR.com
440.725.0031