In an effort to combat overconsumption in the outdoor industry and its associated environmental impacts, Primus announces its Service For a Reason initiative to provide free repair parts for select Primus stoves this spring.
The campaign centers around a design philosophy that Primus has followed for nearly 130 years: maintaining and caring for your gear so that it lasts longer. Through March 31, 2021, consumers can request parts for most Primus backpacking and multi-fuel stoves here.
"Today's throw-away culture is driven by mass consumerism and the thought that products are disposable," said Becky Day, marketing manager, Primus. "At Primus, we've never subscribed to this idea, and we have prioritized serviceability in our design process for more than a century to keep our stoves running in top shape. This not only allows our stoves to become lifelong companions, but it's also a more sustainable option."
A fair amount of greenhouse emissions are caused by the careless use of materials, resources and products. With this in mind, Primus is calling on all outdoor adventurers who own one of its stoves to take advantage of this pre-season campaign to test their stoves and get advice and free parts to repair themselves if needed.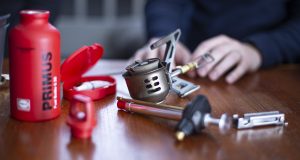 "It's natural for certain parts in camping equipment to wear out over time," said Day. "By thinking about these details in the design process, we can identify what parts are subjected to the most wear and tear. Then, we can make sure that replacing these parts is both easy and cost-effective so that our users can get the most out of their equipment on all of their adventures."
Service For a Reason is geared toward backpacking and multi-fuel stove collections in the Primus family including all current models. Primus will provide free replacement parts through March 31, 2021 for all eligible stove models. To learn more about this initiative and stove maintenance information, go here.