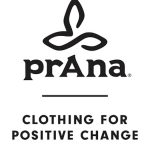 Carlsbad, CA – November 6, 2019 – prAna, creator of the Clothing for Positive Change movement and leader in sustainable, outdoor fashion, announced today the official Fair Trade certification of their long-time factory partner, Colltex, a subsidiary of Eclat Textile Co. This is another step toward a dynamic change in the apparel industry that began 10 years ago when prAna became the first apparel brand to partner with Fair Trade USA on certification.
"From farm to factory, we have a responsibility to create a better story for the people who make our clothing," says Rachel Lincoln, Director of Sustainability at prAna. "Alongside the team at Fair Trade USA, we have created tangible, sustainable change that positively impacts the lives of our famers and factory workers, and the apparel industry as a whole."
Since prAna became the first North American apparel brand to produce Fair Trade CertifiedTM clothing, it has given back more than $550,000 in Fair Trade premiums. prAna has also directly sponsored the conversion of 11 factory partners. The process takes eight months to two years and includes prAna partnering with Fair Trade USA to host additional trainings and exploratory audits to find any gaps. Fair Trade USA works directly with the factory and workers to support the work behind the certification which includes the upkeep of compliance standards and rollout of premium projects to promote success of the program.
Colltex, a subsidiary of Eclat Textile Co., based in Vietnam, produces the majority of prAna's Women's Yoga and Active collection. They have been an innovative partner of prAna's for over 10 years. The process of certification at Colltex, a subsidiary of Eclat Textile Co. took two years of hard work from prAna's internal Sustainability, Product, and Sourcing teams with equally matched diligence from factory partners.
Purchasing Fair Trade CertifiedTM products directly supports farmers and factory workers. Since 2010, prAna has contributed Fair Trade premiums that are equivalent to 100,000+ extra days worth of pay. Learn more about prAna's commitment to Clothing for Positive Change and its partnership with Fair Trade CertifiedTM here.
About Prana Clothing for Positive Change: We inspire you to chase adventure, thrive, and stay active in your unique way. We strive to responsibly outfit those adventures with respect for the planet and its people. We commit to education and exploration in the name of progress so we can all create clothing for positive change. Whether you're commuting to work or wandering the globe, rest assured we've been there and used those moments to design better and sustainably made product. prana.com