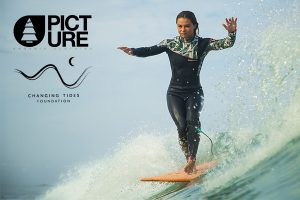 Picture Organic Clothing, the environmentally focused action-outdoor apparel brand from France, is proud to announce a partnership with Changing Tides Foundation (CTF), a California-based non-profit that combines their passion for surfing with environmental and humanitarian stewardship. One thousand dollars plus one percent of Picture's US Spring '20 Water Collection sales, including wetsuits and boardshorts, will be donated to CTF to help fund their fourth Women's Outreach Mentorship Program (WOMP), taking place in Spring 2020.
Last year, CTF's co-founder, Leah Dawson, traveled to Las Flores, El Salvador and met Sindy, a local surfer who is a rising star and wants to make a difference in her community, where women generally aren't encouraged to surf, clean drinking water is sparse, and many of the beaches are littered with garbage. In addition to surfing and offering mentorship, Dawson also delivered water filters that Sindy dispersed to the community and recognized an opportunity for CTF to provide greater support to the community.
"We are excited that through the assistance of partners like Picture Organic Clothing, we will be able to initiate a WOMP in El Salvador, in an effort to empower the young girls of Las Flores through our love for surfing, the ocean and the planet," says CTF Executive Director, Becky Mendoza. "The program will provide Sindy with a means to earn an income while working with girls in the community to surf, support each other and be a force for change. It will also include a clean water aspect through the donation of water filters, as well as an environmental aspect, through beach cleanups, environmental education and awareness about single-use plastic waste."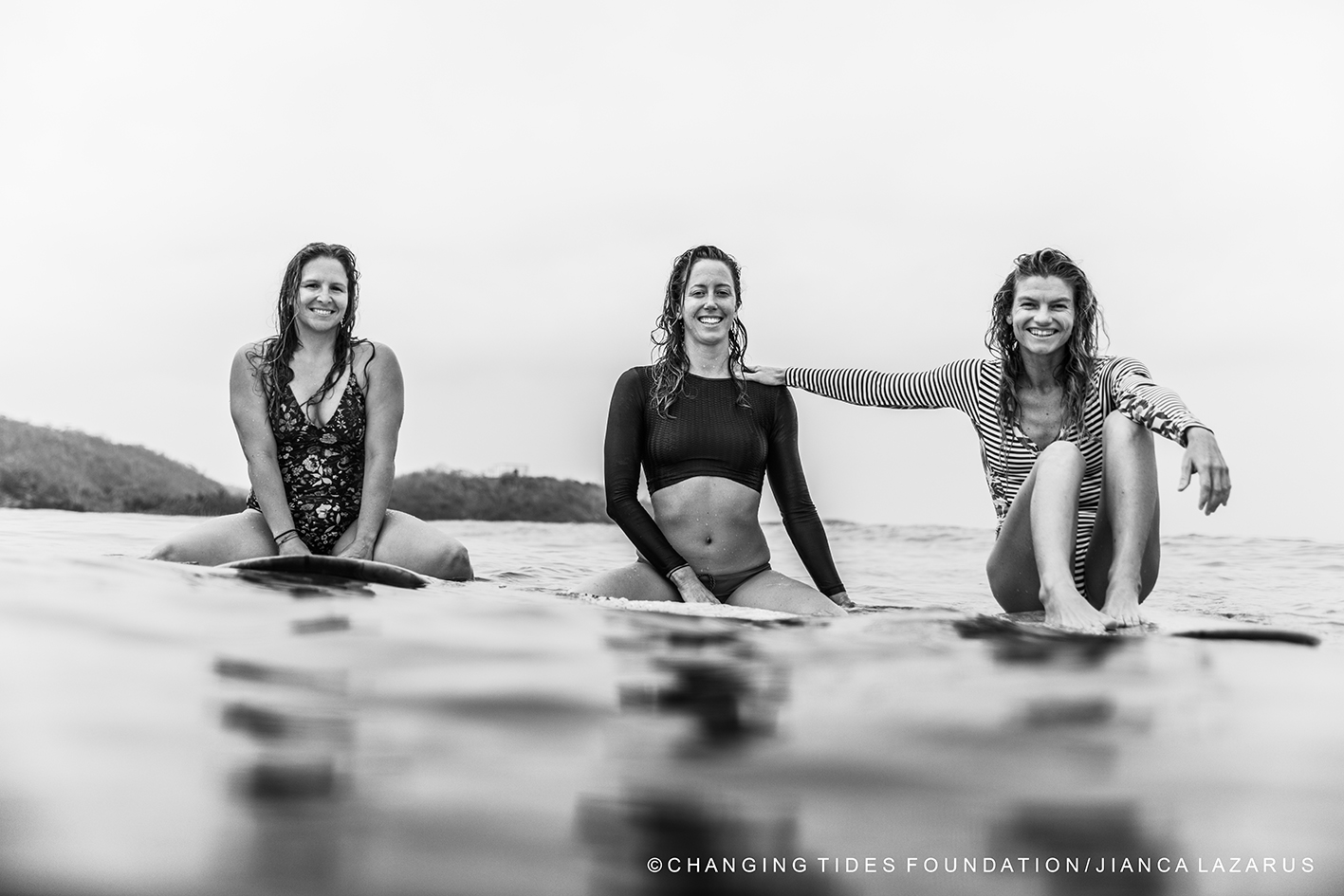 Mendoza and fellow CTF co-founder, Anna Santoro, were first introduced to Picture earlier this year when the brand provided them with their new Eicoprene wetsuits to try. After surfing in the neoprene-free suits made from recycled tires on multiple sessions from Leucadia to Hawaii, both praised the fit, comfort, and style.
"As surfers, we are stewards of the sea and are doing everything we can to protect Mother Earth. We're enthusiastic about partnering with an eco-focused surf wear company that aligns with our ethos of protecting the environment," says Mendoza. "Picture's Eicoprene wetsuits are a perfect example of that, taking where the suits come from and where they will end up into account and prioritizing planet over profits," she continues.
Core to Picture's ethos is the phrase, 'Ride, Protect, and Share', making the partnership between the two boardsport and environmentally focused organizations, and in particular the El Salvador WOMP, a natural fit.
"We are very proud to be working with Changing Tides Foundation and help them to create positive change all over the world," says Picture co-founder, Julien Durant. "Our philosophies and values are very much in line, and our hope is that this is just the beginning of a long-term partnership that will allow more people to enjoy clean and healthy oceans and coastlines."
For more information, please contact Maro LaBlance at maro@campfire-collective.co.
About Picture Organic Clothing: Picture Organic Clothing is an environmentally focused action-outdoor apparel brand from France. Started in 2008 by three childhood friends, the brand's mission is to inspire an eco-friendly lifestyle through their passion for boardsports and develop next-generation products that will help fight climate change. From day one, they established a baseline that all their products would contain a minimum of fifty percent recycled, organic, or bio-based materials. Today, Picture can be found in 42 countries and 1,400 retailers all over the world.
Website
Instagram
#rideforthefuture
About Changing Tides Foundation: Changing Tides Foundation was born from the simple idea that the world would be a better place if more people had the opportunity to give back while on their travels. Established in 2016 by a group of female surfers and adventurers, Changing Tides Foundation connects global travelers with local causes, initiating projects all over the world that empower communities to adventure consciously, care for the planet, and care for each other. Both on location and in their everyday life, they also aim to protect our oceans and wildlife by educating others on how to use less plastic in their daily lives to reduce pollution, climate change and eliminate marine debris. To learn more about future projects, the team, their mission, and their partners, visit changingtidesfoundation.org.