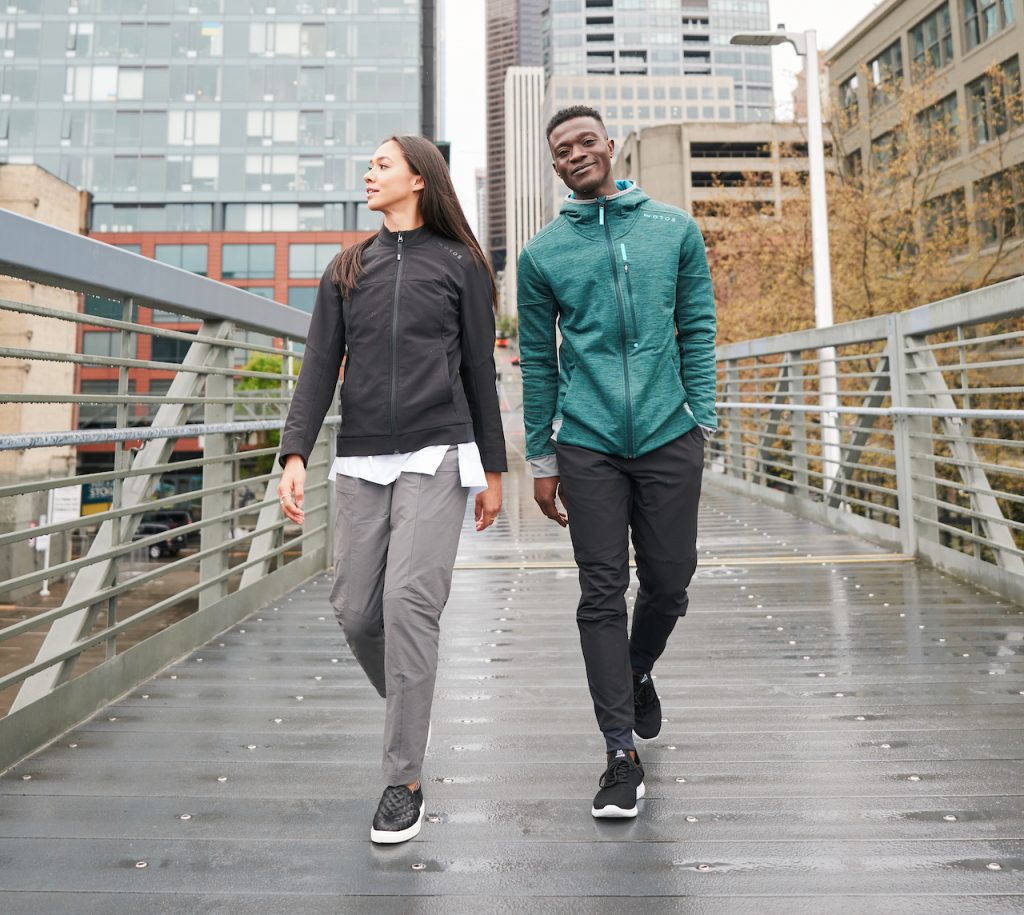 Oros, the manufacturer of thermal apparel, launched its Solarcore-equipped men's Veer Pant and women's Voya Pant. Integrating a synthetic softshell design with the zero-bulk insulative qualities of the brand's Solarcore technology, the Veer and Voya provide versatility and style for wearing on the trail or to the office.  
Stretch-woven fabric and articulated design work in tandem for active, dynamic movement. A PFC-free DWR coating eliminates light precipitation without the environmental impact of traditional water-resistant coatings. Snaps are included at the cuffs (Veer) and tall waistband (Voya) while tapping Oros' foundational technology, Solarcore, for warmth and heat-retention. 
Oros' patented Solarcore insulation technology is made from Aerogel, a material created by NASA to insulate spacecraft. In partnership with NASA, Oros devised a way to incorporate Aerogel into pliable Solarcore foam that can set into clothing to provide heat with less layering and bulk. Using anatomy-driven body mapping, the Veer and Voya incorporate Solarcorepanels that provide warmth where needed with freedom of movement.
Oros' Co-founder and CEO, Michael Markesbery, "drew inspiration for the Veer and Voya Pants from his need for versatile, go-anywhere apparel. As an avid adventurer and busy entrepreneur, Markesbery understands the value of apparel that can perform in outdoor environments while presenting a sophisticated aesthetic in professional settings," said Oros.
" Now more than ever, people want to straddle the line between work and play," Markesbery said. "In the apparel context, that means building functional, reliable, fashion-forward gear that supports our customers' passion for the outdoors while offering enough style to present a smart, sophisticated look. That's the Veer and Voya."  
For more product information, go here. 
Photo courtesy Oros