100% dropped its 2022/23 Snow Collection, including its first snow goggles.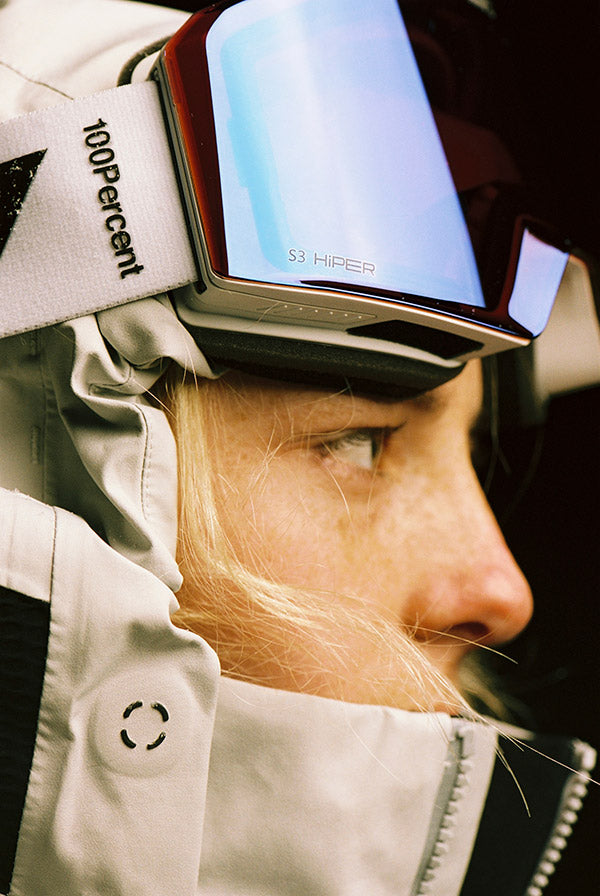 "With our brand's first Snow Goggle Collection, we are authoring a new chapter for 100%," said VP of Global Marketing and Sales, Gwen van Lingen. "Having performance at the core of our brand is very important, but continuing to showcase bold creative design that we apply to all products we make is just as important. We saw an opportunity to innovate and jumped at it, and we truly believe that the new Snow Goggle Collection is going to shake up the industry."
The introductory styles include the Norg, Snowcraft, and Okan—purpose-built to enhance the on-snow experience for riders of all levels.
Van Lingen continued, "We worked very closely with the next generation of world-class ski and snowboard athletes, including Olympic gold medalists Zoi Sadowski-Synnott and Nico Porteous and big mountain legend Richard Permin. Providing these top performers with the critical equipment to perform at the highest level is a responsibility we take very seriously."
The brand's flagship Norg goggle offers its proprietary 3DPlane Molded Lens Technology, with technology borrowed from its Armega goggle. The lens design provides structural integrity, enabling the frame to remain soft and comfortable—coupled with its Gravit8 magnetic quick change lens system for fast adaptation in all weather conditions.
Snowcraft, and its larger sibling, Snowcraft XL, deliver protection, visibility and comfort for performance on the mountain. The lens in the Snowcraft series is interchangeable between both models.
The Okan has value in mind with a premium lens for the everyday rider with anti-fog and comfort. The lens features mirror HiPer tints for increased contrast and clarity.
Photos courtesy 100%