Award-winning marketing agency Origin and leading Canadian outdoor sports retailer MEC received Gold: Multicultural Online Film from The Optimized Marketing Awards for its short film Facing Sunrise, announced in June. The Origin-produced film, which shines a light on the face of visible minorities in the outdoors, also won Best Short Mountain Film at the Banff Mountain Film Festival in 2018.
"Despite ethnic diversity in the outdoors bubbling up in industry conversations everywhere, few brands are tackling the issue with their marketing," said Origin Principal and Creative Director Danielle Kristmanson. "It was a first for MEC—not just discussing ethnic diversity but also becoming documentary storytellers. Origin was proud to be a part of it: we believe in the importance of telling stories that show the outdoors belong to everyone."
The film, directed by Vancouver-based filmmaker Julia Kwan, follows a young woman named Azzah. While dealing with one of the darkest times of her life, processing family trauma and recovering from injury, Azzah embarks on a mission for adventure after overhearing the question "What do you want to do before you die?" The story explores identity, self-discovery, answering the call of the natural world, and the difference between living and just being alive.
"Facing Sunrise offered me the unique experience of exploring Azzah's inspiring story while simultaneously questioning my own (lack of) place in the world of outdoor activities," said Facing Sunrise Director Julia Kwan. "I was able to see this world through Azzah's eyes, and I forged a new understanding and appreciation for the restorative and inspiring power of being in nature."
Facing Sunrise is an official selection of six film festivals including: the 2018 Banff Film Festival (awarded best Short Mountain Film), the 2018 Planet in Focus International Environmental Film Festival, the 2018 CanadaShorts Film Festival, the 2019 Sheffield Adventure Film Festival, the 2019 Lookout Wild Film Festival and the 2019 MountainFilm Festival in Telluride, Colorado.

"MEC partnered with Origin because we wanted to create content and marketing that represents the diversity of the MEC membership, amplify conversations about the lack of representation of people of color in the outdoor industry, and inspire people of all backgrounds to get outside in as many ways possible," said Yves Ma, MEC project lead for the documentary series. "As a values-based organization, MEC is compelled to do this work. We still have a lot of work to do."
For more details and to view the film, visit originoutside.com/work/mec-mec-and-origin-partner-on-branded-content-and-visible-minorities.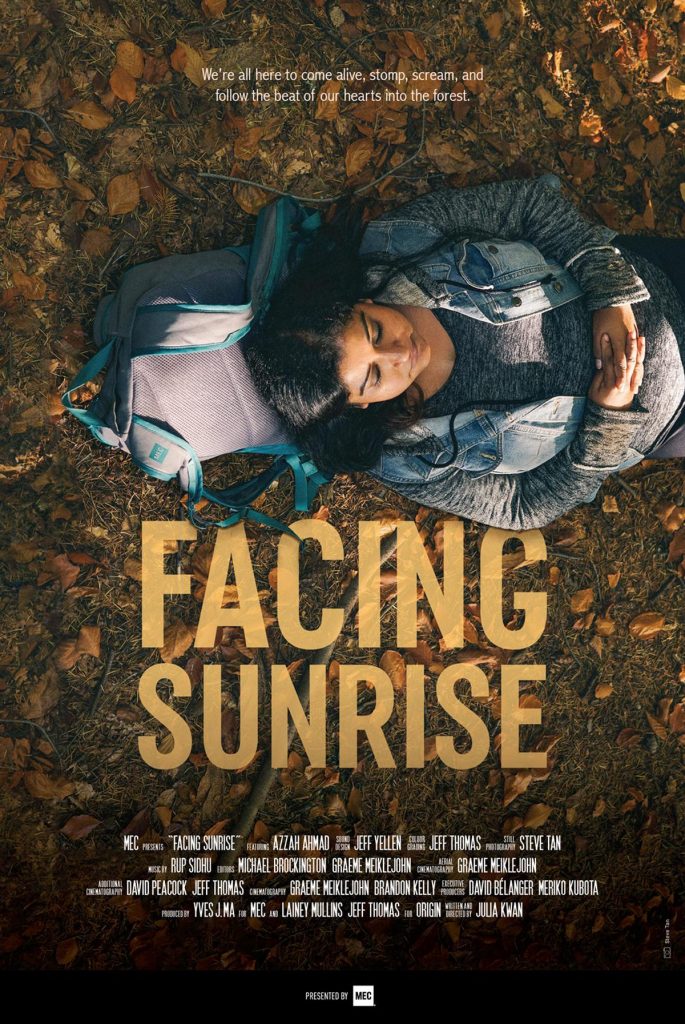 ###