Old Man Mountain, a manufacturer of cargo bike racks, celebrates its 25th anniversary with its Divide and Divide Fat, a rack designed to fit all bikes from road to gravel, mountain, and fat bikes.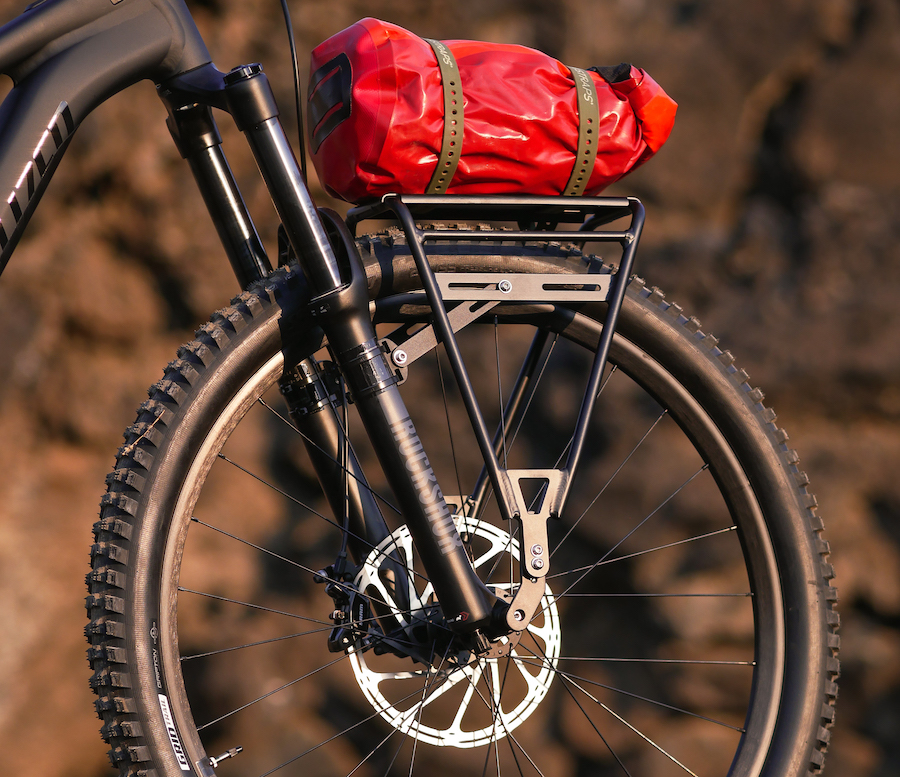 With traditional eyelet mounting, the equipment can carry up to 55 pounds, or cyclists can use one of its Fit Kits for thru-axles or QR skewers to directly mount the rack to the axle and carry up to 70 pounds. The rack is easily changed from one bike to another or from front to back with several bolts.
Other features include its latest dropout design for the perfect fit on any bike, a lower pannier rail for a lower center of gravity, powder coated 6061 aluminum with a lifetime warranty.
"Cyclists have loved our durable Classic rack for years," said Katy Bryce, CEO, Old Man Mountain. "The Divide and Divide Fat are an evolution of that popular rack that not only fits perfectly on any bike but also makes it easier for cyclists to take stuff off and put it on their bike. We've designed this rack to be the only bike rack you'll ever need for the rest of your life."
For more product information, go here. 
Photo courtesy Old Man Mountain