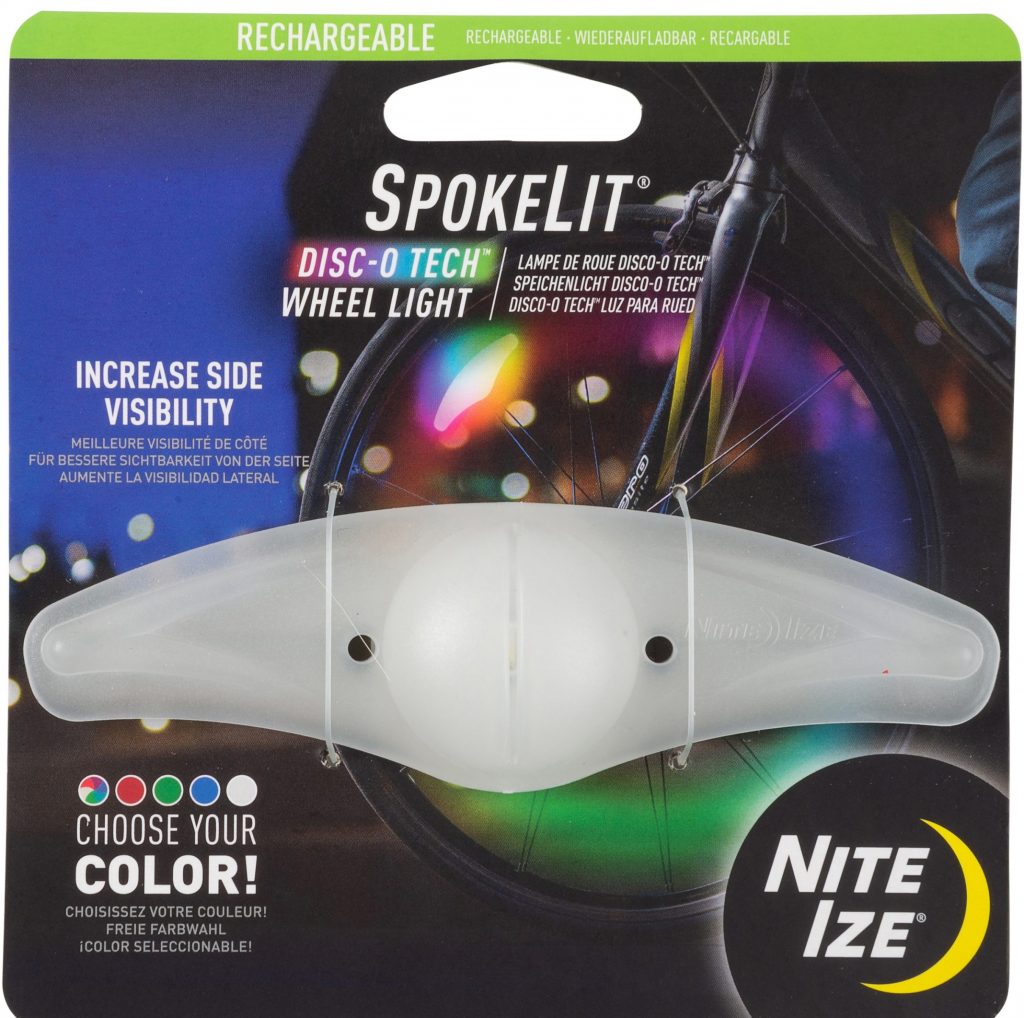 Nite Ize launched the SpokeLit Rechargeable Wheel Light with Disc-O Tech color selection LED module.
The SpokeLit with Disc-O Tech illuminates to create a full circle of light during transit that increases side visibility and will be available at retail in fall 2021. 
"Promoting safety while having fun on a bike ride with your family is important to me," said Rick Case, Nite Ize founder and CEO. "We're excited to keep the fun going into the night with our new rechargeable SpokeLit that will help riders to be seen and safe as they roll through intersections."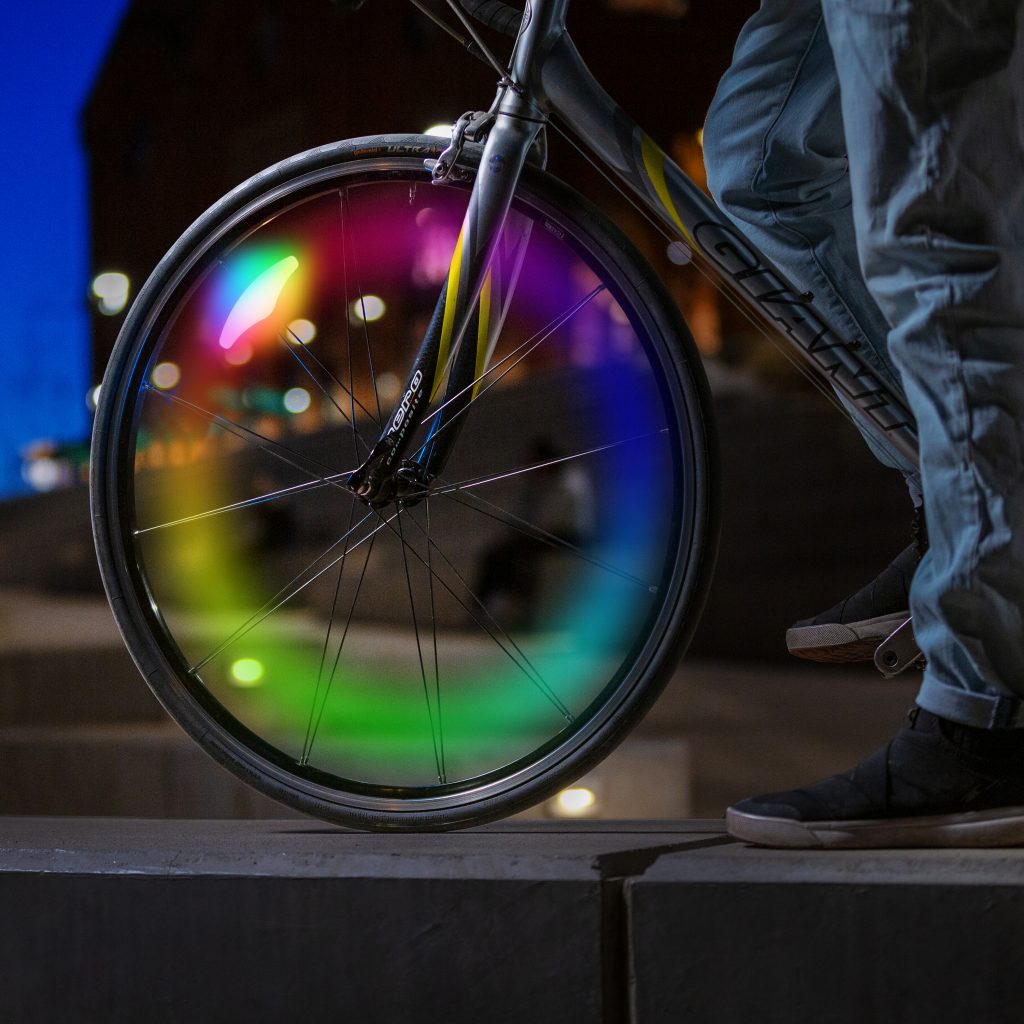 The rechargeable SpokeLit creates instant side visibility. Its new Disc-O Tech module features a color-changing mode, four selectable colors in glow or flash and a built-in memory feature. The weather-resistant body fits onto most bike wheels and has a run time of five hours and a recharge time of two hours. 

For more product information, go here.