New Zealand-based merino apparel company Mons Royale announced today its partnership with boutique communications and marketing consulting firm White Cloud Communication. Effective immediately, White Cloud will provide public relations and communications strategy for Mons Royale to amplify the brand in North America. 
White Cloud will spearhead growing Mons Royale's performance merino apparel brand for hard-charging mountain enthusiasts. The White Cloud team will focus on building and nurturing consumer relationships with the brand in both snow and mountain bike, with the Fall/Winter '19 range launching in late September and Spring/Summer '20 range in March 2020. Mons Royale's commitment to performance, sustainability and uncompromised style are visible across all of its merino-based lines that are built for the rider's lifestyle, whether that be snow, mountain bike or anything in between.
"At Mons Royale, our ambition is to inspire a life of action and adventure in the products we make and the activities we pursue," said Tom Brownlee, sales and business development manager for Mons Royale North America. "Over the last ten years, we've created a dedicated global fan base by creating products that we use ourselves in the mountains, and these products enable our fans to get the most out of their day—no matter what they're doing."
Since 2009, Mons Royale has delivered a unique product—characterized by technical performance, sleek styles and ethically-sourced merino wool—from its headquarters in New Zealand. With the ongoing innovation of merino fabrics, Mons Royale will continue to provide style-conscious, performance-focused apparel products that connect with fans in all aspects of their lifestyle—from the mountain to the bar. 
"We came across the team at White Cloud as they are the ultimate Mons fans and living that lifestyle we create products for," continued Brownlee. "There's a great alignment between Mons Royale and White Cloud, and we are excited to partner with them to connect with new and old fans in the snow and mountain bike communities across North America and Canada."
White Cloud Communication Founder Cassie Abel commented, "The Mons Royale brand, mission and products speak to us. The brand's stylish sustainable merino products go far beyond core outdoor activities and right into our everyday wear. We are excited to partner with a brand that so closely parallels our passion for adventure and to take advantage of the endless opportunities to grow the Mons Royale brand in North America."
To learn more about Mons Royale, visit monsroyale.com.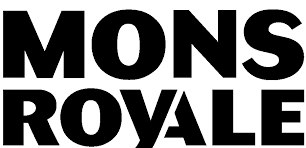 About Mons Royale: Founded in 2009 in Wanaka, New Zealand, Mons Royale creates versatile merino clothing designed to deliver both technical performance and style. As a natural product with a strong, differentiated brand and aesthetic, Mons' formula of technical performance and design-led style resonates strongly with young outdoor and action sports lovers. Mons Royale designs for riders' lifestyles. For more information about Mons Royale, visit www.monsroyale.com
About White Cloud Communication: Sun Valley, Idaho-based White Cloud Communication is a boutique marketing and communication firm dedicated to delivering world-class communication strategy, marketing consulting and public relations services within the outdoor, adventure, and active lifestyle spaces. With a passion for life under the open sky, White Cloud Communication sparks individual conversations and delivers messages to the masses with an authentic voice. White Cloud Communication strives to connect people with the places and things that enhance lasting experiences. For more about White Cloud Communication, visit whitecloudcommunication.com.