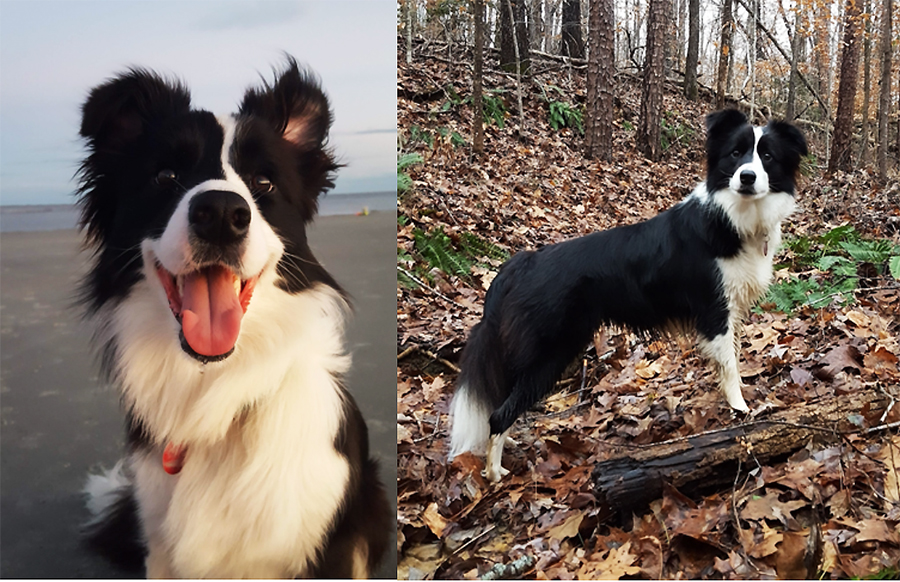 Name: Meadow
Breed: Border Collie
Location: Atlanta, GA, and all the surrounding trails!
Birthday: Sept. 15, 2016
Meadow's favorite phrase is, "Do you want to go on a hike?" Whether it is the peaks along the Appalachian Trail, or the many waterfalls in the Southeast, she brings joy to everyone that she passes. She is always checking to make sure her humans are keeping up and encouraging them on with a smile, or a whine if they stop for too long. At home, she is preparing to be a therapy dog to little foster humans. She is excited to introduce these little humans to the outdoors and guide them on their first hikes and paddles where they can find some healing and peace in nature.
—•—
From Her Owners, Autumn, and Stephen Ruhl
"When we saw that Merrell was looking for their first official dog ambassador, we knew Meadow would be perfect," says Autumn Ruhl. "Meadow's enthusiasm for the outdoors is something that everyone who meets her can see. We're excited to have the opportunity to encourage others to adventure in the outdoors.