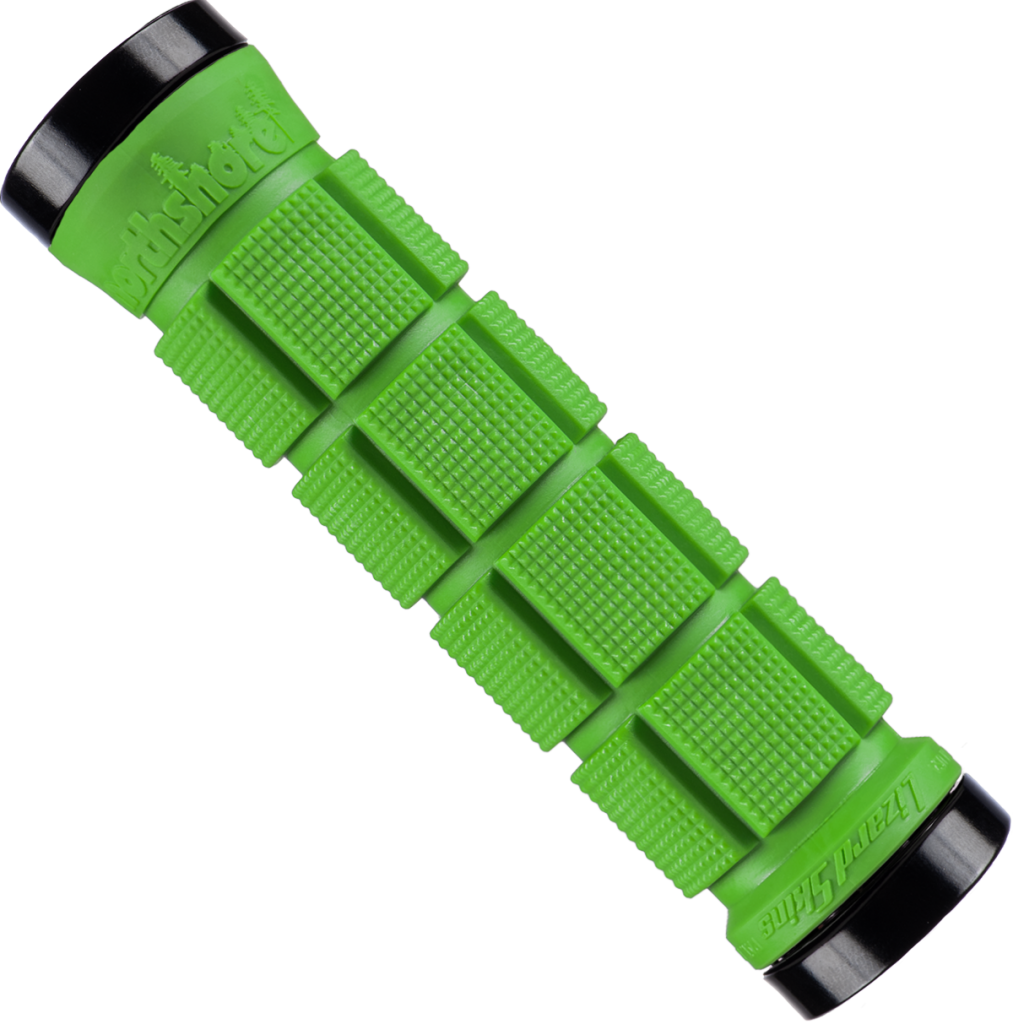 Lizard Skins, the manufacturer of grips and handlebar tape, has added the Lime Green color to its Northshore grip line, mainly a neutral and earth tone color palette. The Northshore has been in Lizard Skin's line for 16 years.
The Northshore grip comes in six colors—Graphite, Gum, Black, Teal, Deep Red, and Lime Green. 
Based on the grip from Oury, a brand Lizard Skins owns, the Northshore pattern of multiple square pads, equally spaced with channels between, is partially borrowed from that design.
 Photo courtesy Lizard Skins