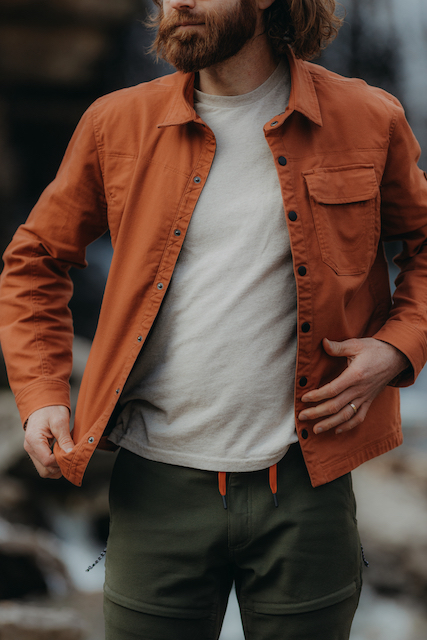 LIVSN, the outdoor lifestyle apparel brand, added a new line for FW23, reflecting a growing range of pieces suited for versatility and sustainability. 
The new pieces include the Forager jacket, the Karst, a heavy-duty bushwhacking pant and the Reflex, an active jogger crafted from LIVSN's recycled stretch poly. 
"The pieces in our FW23 collection reflect our focus on planned, steady growth and creating products that address a need in the market or when our customers have repeatedly requested a style, fabric or new design," said Andrew Gibbs-Dabney, LIVSN founder and CEO. 
"The Forager Jacket and Karst and Reflex pants are all designed to excel in many different environments and for everything from mushroom foraging to hunting, exploring, jogging and mountain biking when the temperatures drop. Like all of our products, each piece is designed to last for years and serve as a super versatile piece of clothing that can go and look good anywhere," continued Gibbs-Dabney.
Photo courtesy LIVSN