Knog, the bike and outdoor lighting accessory designer, created its Blinder Link tail light which can be mounted on a saddle or rack.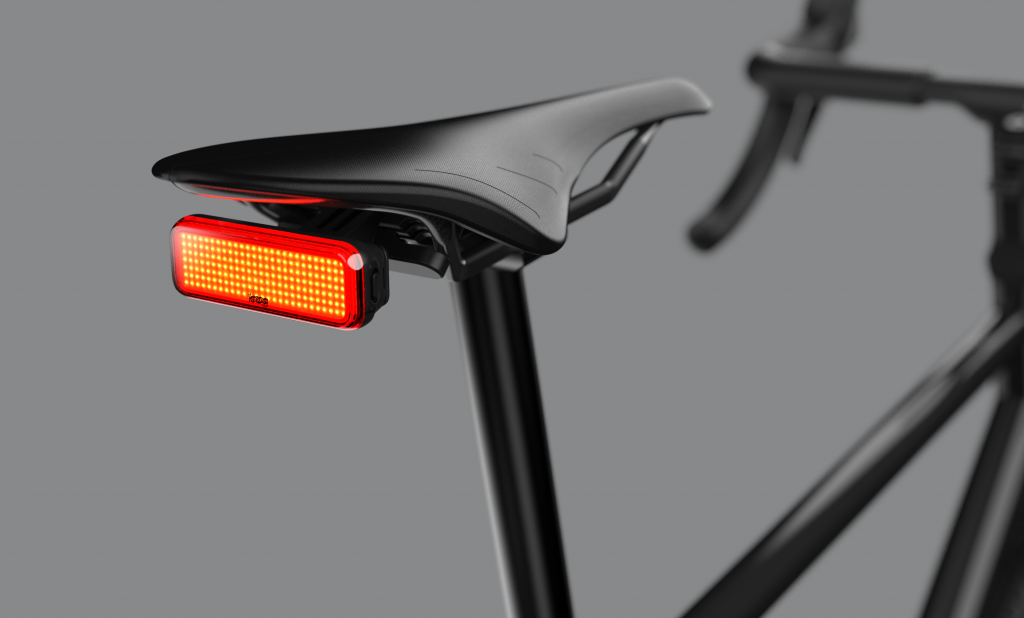 The latest addition to the brand's "to be seen by" collection, the Blinder Link is designed with two separate mounting systems for road visibility. The Blinder Link Rack affixes to the rear of any rack, while the Blinder Link Saddle mounts below the saddle. 
"More and more, we see people loading up their bikes and using them like a vehicle, especially in major cities," Co-founder and Designer Hugo Davidson said. "And with those added panniers or bags, we see less and less room to mount clearly visible lights. So we wanted to find a creative way to take our beloved Blinder V design and incorporate it into a new mounting style—one that would still be visible on a cargo bike with a rack full of groceries." 
Weighing 77g (saddle) and 74g (rack), Blinder Link is lightweight, bright and 100 percent waterproof (IP67). Using Chip on Board (COB) LED Technology, Blinder Link offers 100 lumens. The Blinder Link has eight modes to choose from, including a 50-plus hour eco-flash run time and a four-hour run time on its highest light mode. 
The Blinder Link Rack fits 50mm or 80mm spacing for most racks-carriers, and the Blinder Link Saddle provides a universal saddle rail mount. 
Both Blinder Link mounting options are clip wearable, allowing riders to attach the light anywhere for added visibility. When the Blinder Link's USB-C rechargeable battery falls below 10 percent of its remaining charge, a LED lights up red to let the rider know it's time to recharge.  
For more product information, go here. 
Photos courtesy Knog