Kitsbow Cycling Apparel added another made-to-order variation to its Icon Flannel Shirt. From the "blueprints of Kitsbow's classic Pendleton Wool Icon, the Hybrid Icon Shirt purposely adds a layer of durable, wind-blocking, water- and abrasion-resistant fabric right where you need it most—across the chest and shoulders," said the brand.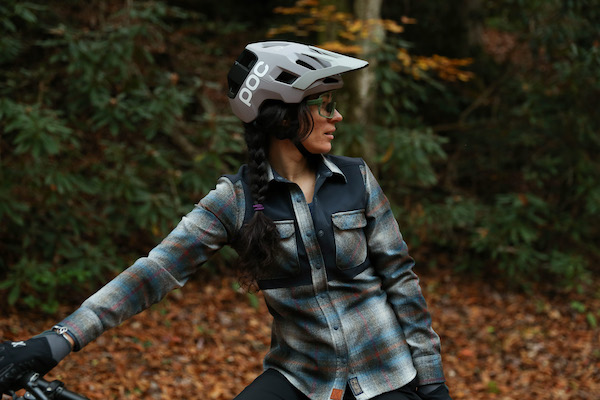 The fabric placement in the Hybrid Icon is "designed to take the shirt into even more rugged and hardworking endeavors," and the "proven comfort and fit of the Icon Shirt's vented gussets mean this shirt never binds across the back of your shoulders while you ride, cut firewood, or type a keyboard. The front snaps and rear vents equip you to easily adjust the temperature in warmer or cooler conditions throughout the day," the brand continued. 
Kitsbow added a layer of 4-way stretch nylon twill to the chest and shoulders providing "additional wind-blocking warmth and durability." Wool gussets at the underarm "ensure all the moisture-wicking and odor protection of our classic wool Icons," said Kitsbow.
The Hybrid Icon Shirt comes in two fits for men (Signature Fit and Relaxed Athletic Fit) and one fit for women (Icon Shirt for Women). 
The Signature Fit features fitted shoulders and a fitted torso, is slimmer to the body and is in a "traditional true-to-size garment." The Icon Shirt for Women is designed "with the female frame in mind to enhance the body shape, with room in the chest and hips." The Relaxed Athletic Fit, "often selected by men," is cut with more room in the shoulders and chest, allowing for a wide range of motion and a moderately tailored look, and suitable for layering for the "shirt jacket look." 
The silhouettes are all offered in three lengths—regular, tall and short—in sizes XS-XXL.
Photo courtesy Kisbow