Kahtoola, the manufacturer of footwear traction and performance gaiters, redesigned its ultra-low profile footwear traction, NANOspikes, for fall 2023. 
Designed for running and walking on snowy, icy roads and sidewalks, the updated spikes improve comfort, fit and traction.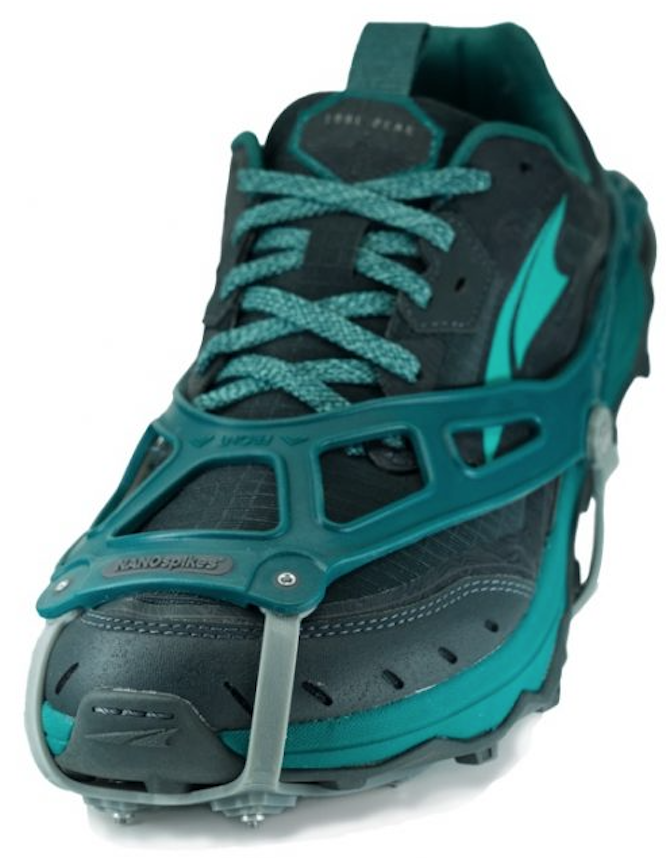 "Our innovative NANOspikes redesign is based on customer and athlete feedback as well as our personal experience from years of field testing the first generation with a variety of popular running shoes," said Danny Giovale, founder and owner, Kahtoola. "It's still the proven, ultra-low profile traction that our customers have come to love but with thoughtful improvements making it even more performance-driven and comfortable on a wider variety of footwear."
Features include:
Improved Fit – A broader size range now fits U.S. W 5 to U.S. M 15 and a wider range of shoe styles. The elastomer geometry improves fit and security, and a larger ergonomic heel tab provides an "effortless" on/off experience.

Improved Comfort – An updated toe bail insert improves comfort over a wider range of footwear while low-profile rivet connections minimize pressure points.

Improved Traction

 – 

New concave tungsten carbide spikes give instant traction on ice, while a directionally optimized lug design improves grip on ascents and descents in soft snow. The new center ridges on traction plates deflect uneven ice, allowing spikes to engage faster.
For more product information, go here.
Photo courtesy Kahtoola