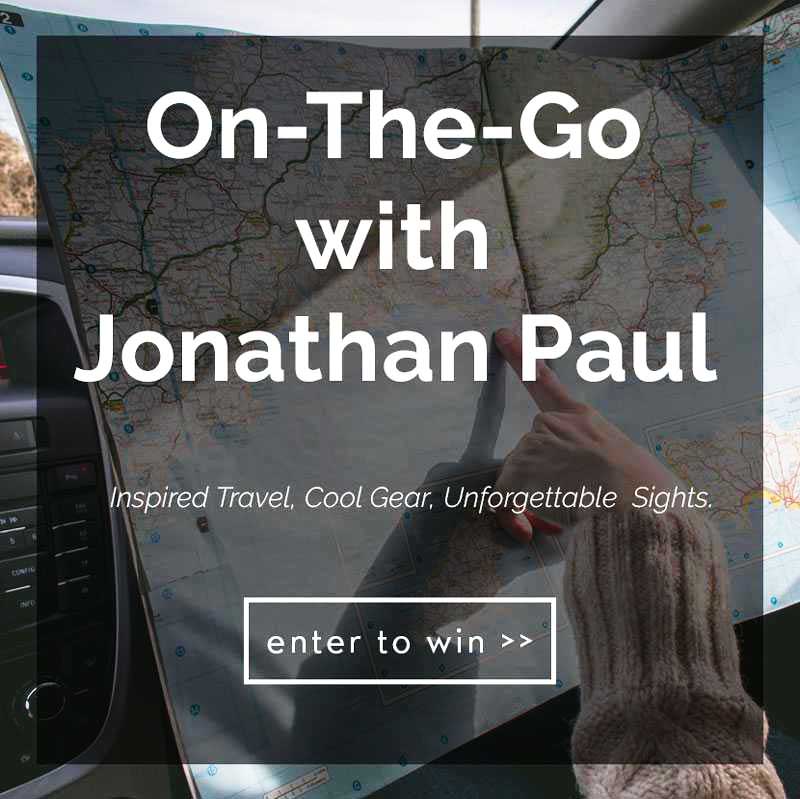 Jonathan Paul® Fitovers Eyewear, the originator of the fitovers eyewear category, continues its multi-year repositioning strategy to reach the broader outdoor and active community, today announcing the launch of the On-the-Go with Jonathan Paul consumer campaign.
In 2018, Jonathan Paul® Fitovers Eyewear announced the first major steps in an elevated brand strategy, launching a new website, centralizing its focus around a new tagline, "Optical Versatility. On-the-Go, Lifestyle Performance," and publishing an updated mission: To deliver best-in-class optical performance and frame designs to service prescription eyewear users and their versatile lifestyles.
On-the-Go with Jonathan Paul marks a strategic progression in the brand's repositioned messaging while also setting the stage for Jonathan Paul's largest consumer campaign to date. On-the-Go with Jonathan Paul® is a celebration of the diverse tribe of Jonathan Paul Fitovers Eyewear consumers (past, present, and future) and their active, on-the-go lifestyles, whether tackling the daily commute or enjoying a weekend road trip, prepping for a staycation or packing the passports for a trip around the globe.
Each month, Jonathan Paul® will announce one winner from all campaign submissions, selected as the brand's Official Travel Correspondent. Winners will receive a Travel Essentials Kit (valued at $350 MSRP) featuring gear from Jonathan Paul®, Croakies®, and other industry-leading brands, as well being featured in a monthly travel blog post and future branded marketing collateral.
The On-the-Go with Jonathan Paul campaign kicks off today and runs through September 2019. Full campaign details and information about all the ways to be entered for a chance to win and to engage with the brand on social media using the hashtags #onthegojonathanpaul and #fitovers can be found at fitovers.com/on-the-go.
"We're excited to be launching our On-the-Go with Jonathan Paul campaign as it truly highlights one of the best features of this product—the versatility it offers prescription eyewear users to experience the world around them," explains Dan Brown, Jonathan Paul's Digital Marketing Strategist.
For over 25 years, Jonathan Paul® Fitovers Eyewear has been focused on delivering premium optical performance, best-in-class comfort, and innovative, fashionable frame designs to fit seamlessly over prescription glasses, ensuring that every day spent "on-the-go," is better than the last. For more about Jonathan Paul's latest collection of industry-leading fitover sunglasses, please visit fitovers.com.