Jack Wolfskin introduces a sustainable daypack that prioritizes performance through sustainability-conscious construction.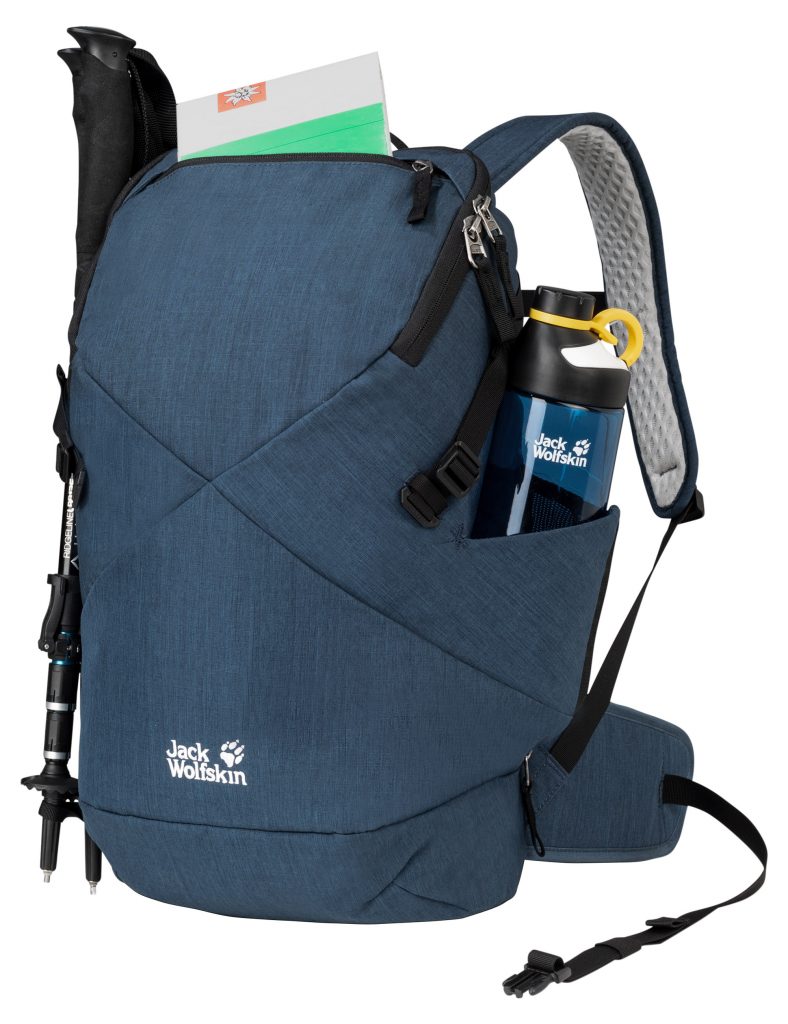 The Terraventure 22L daypack is made entirely from recycled fibers—from the sewing thread to the webbing and zippers, and the manufacturing process upcycles over fourteen one-liter PET bottles per pack. The body and base of the pack are made with recycled ripstop polyester, and the Aeroshape Carrying System (ACS) is made with recycled polyester air mesh and Bloomfoam algae padding, a material sustainable as a renewable raw material. During the production of Bloomfoam, 14-liters of water are purified from algae and returned to the natural cycle in drinking water.
Sustainable construction does not sacrifice performance with its Aeroshape Carrying System (ACS). This three-layer recycled mesh design covers a cushioned, ventilated shaped panel to improve air circulation that cools the back in the heat. The design provides freedom of movement, climate control and comfort on the back, shoulders and waist. 
The Terraventure daypack has a 22L capacity, an exterior pocket for water and accessories and attachment loops on the side for hiking poles. A padded waist belt offers added comfort and support for heavier loads. 
The Terraventure 22L pack is available this spring in three color options. For more product information, go here.  
Photos courtesy Jack Wolfskin