The board of HESTRA-Handsken AB has appointed Anton Magnusson as Managing Director for HESTRA Gloves. Anton assumed his new role effective August 12, 2019. Previous Managing Director, Svante Magnusson, will continue in his position as Product Manager for the Dress glove division as well as a member of the board in HESTRA-Handsken AB. Claes Magnusson will also continue in his position as Product Manager for the Sport glove division and as member of the board. Charlotte Carlsson has taken on the role as Deputy Managing Director.
Anton Magnusson is one of two master certified glove cutters in Scandinavia and the fourth generation of the Magnusson family to assume leadership of Hestra. Through his commitment to our manufacturing subsidiaries, Anton has proven to be a competent and appreciated leader ready to take on the position of Managing Director. His production experience will be a valuable asset to guide the company forward, find new areas for growth and work towards the more dynamic market that we see today, says Svante Magnusson and Göran Larsson, Chairman of the Board. Anton has worked in the family company since 2013 and been responsible for the company's manufacturing entities around the world. During his time in the company, he has held the position Managing Director for the company's factory in Hungary and most recently led the efforts to set up and open the company's newest factory in Vietnam.
"I'm excited to take on this new role and will do so with both humbleness and reassurance towards the opportunities and challenges ahead. I feel honored to step in as Managing Director for our family company and to be given the confidence to carry this forward. We are a company with a long history, great colleagues and a positive spirit that will continue to have great value for us ahead. I am also looking forward to taking a broader and more active role in our market efforts as in the past majority of my attention has been focused on managing our factories." says Anton Magnusson.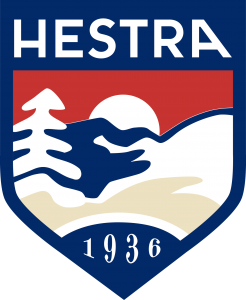 HESTRA  is one of the leading international glove brands in skiing, outdoor recreation, fashion, and work. The family business was founded in 1936 and is currently run by the third and fourth generation of Magnussons. Hestra's design and development are carried out from its headquarters in Hestra, Sweden while manufacturing is carried out at company-owned factories to ensure full control of the production chain and a high level of quality. Hestra Gloves produces over 2 million pairs of gloves annually and has 400 employees. The company has a presence in over 30 countries and subsidiaries in USA, Germany, Hungary, Norway, and Vietnam.