Helinox released its Tactical Collection timed with the release of its Tactical Field Office, shown below.
The Tactical Collection is a rugged, utilitarian line of products, shown lead photo, designed to meet the needs of outdoor enthusiasts. Each piece integrates carry options and storage. The flagship of the collection is the Tactical Field Office, a bag design with a structure and built-in table to set up a mobile workspace.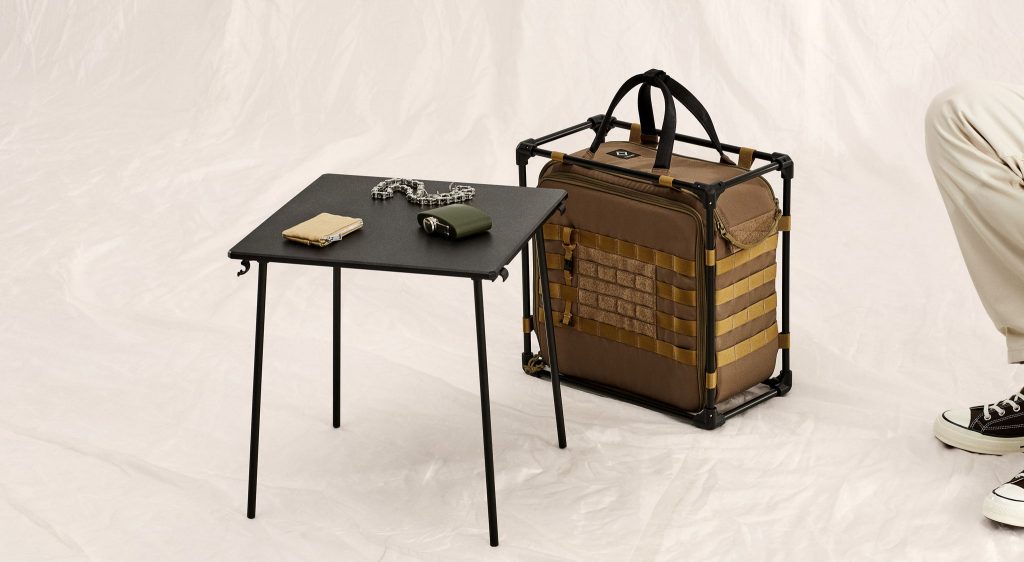 Each piece in the Tactical Collection is crafted around DAC TH72M aluminum with all-weather 600 denier polyester fabric. The collection includes functional features including a stowaway pocket under the Cot One Convertible to slide-in pockets on the Chair One.
The new Helinox Tactical Collection includes the Tactical Chair One, Tactical Sunset Chair, Tactical Table M, Tactical Cot One Convertible, Tactical Field Office.
For more product information, go here.