Granite Gear has introduced its Crown3 60, an ultralight multi-day pack in the brand's Crown series.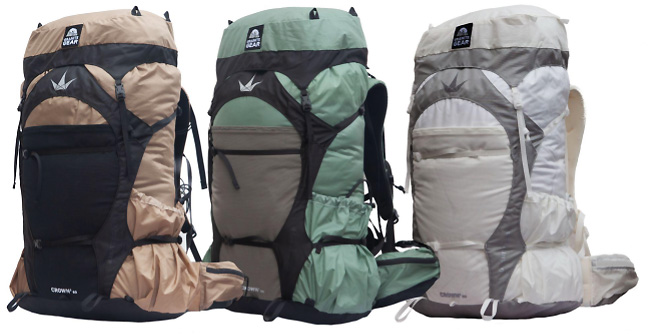 The pack weighs less than 2.5 pounds and has a standard carry capacity of 35 pounds, which can be increased to 43 pounds with an add-on aluminum stay or remove the frame sheet to decrease the load carry to 25 pounds, based on a user's needs. The customization features are included when the pack is purchased.
"The ability to adapt to your hike is what makes the Crown3 60 truly special. Whether you're fastpacking with ultralight loads or managing long water carries, the Crown 3 60 can handle it," said Rob Coughlin, general manager, Granite Gear.
The Crown3 60 offers a revamped Vapor Current compression molded polyethylene frame sheet with molded reinforcement channels and die-cut holes to minimize weight without losing structural integrity.
The frame sheet design allows the user to increase carry capacity with the optional add-on of an aluminum stay that integrates seamlessly into the frame sheet.
The U-shaped aluminum stay reinforces the suspension system for treks requiring 35 pounds or greater (sold separately).
The Crown3 60 offers a removable dual sternum strap system for a secondary hug over the chest.
The Crown3 introduces Granite Gear's undyed color, "reducing the pack's water waste in the manufacturing process by 55 percent."
"The Crown name is synonymous with thru-hiking and the long trails. Designing the next evolution of the Crown series was beyond exciting. It's one of the most recognizable and trusted packs in the thru-hiking space. Building on that legacy was a challenge our team understood and embraced from the start of the process years back. From the material selection, added (and removable) features to customize to one's hike, and taking our next step in making more environmentally-conscious packs, it's a complete revolution. We couldn't be happier with the pack and can't wait to see them on the trail next spring," says David Eisenberg.
The Crown3 60 is available in unisex fit (short, regular and long torso lengths) and women's fit (short, regular torso lengths) and weighs an average of 2.4 pounds. The pack has a main volume of 60 liters and is available in three colors: Dunes/Black, Copper Oxide/Black and Undyed.
Photo courtesy Granite Gear