Gordini entered the performance sock category for Fall 2023, introducing socks for men and women in the ski and hiking categories.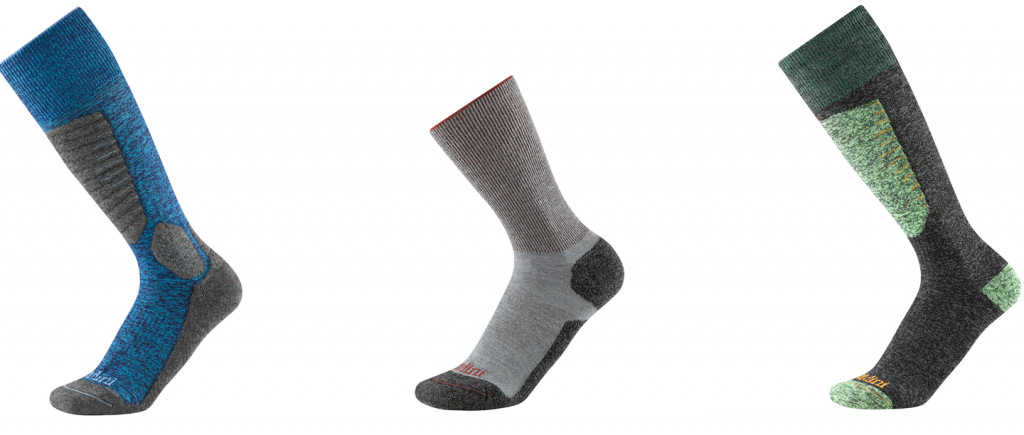 Having invested in an Italian knitting technology that strategically aligns yarns for performance and comfort in the knitting process, Gordini brings its proprietary applications, previously limited to medical accessories, to the active outdoor consumer.
The Gordini sock collection features its SoleKnit dual-layer construction and OrbitKnit ribbing technology.
SoleKnit layered technology uses performance fibers and isolates their application to specific zones of the foot, to combine a soft, moisture-wicking interior with a strong, durable exterior. The construction merges two fiber layers into a single knit to create a quilted effect, increasing thermal benefits, breathability and moisture transfer.
All Gordini socks feature OrbitKnit ribbing technology. The cuff or leg of the sock expands to all shapes and sizes from the structural pattern of the knit rather than relying on of elastic yarns. The mechanical stretch offers a comfortable and secure fit that stays put without constricting. Its performance socks feature a closed-toe single-seam construction, preventing hot spots, friction and bunching.
"While we have been innovating performance outdoor gear for several decades, in order to enter the sock category, we needed to set ourselves apart," said Gordini President David Gellis.  "After years of exploring tooling, technologies and innovations, we found a game-changing knit that had previously only been used for medical purposes. We saw great potential to leverage its performance, fit and comfort benefits with our outdoor users. Gordini's mission has always been to keep you outside longer, and every detail of these socks is designed to do just that."
Gordini's sock collection offers four ski and four hiking socks for men and women in varying weights, ranging from the Sterling, a heavyweight, over-the-calf ski sock, to the Eden lightweight hike crew sock, and the ultralight Ripton ski sock. Other design features in the collection include padded shin panels, ankle protection, instep compression for increased circulation, bolstered arch support to prevent foot fatigue, secure heel pockets for frictionless fit, and a full terry cushion throughout the sock.
To learn more, go here.
Photo courtesy Gordini