Sun Valley, ID, July 2, 2020 – Cassie Abel, founder of Wild Rye, the brand dedicated to crafting beautiful and technical mountain apparel for women with a mission to inspire confidence and welcome more women into the outdoors, and Sensi Graves, founder of Sensi Graves Bikinis, the ethical and sustainable swimwear brand that empowers and inspires women to move, are thrilled to announce their selection into the annual Tory Burch Foundation Fellows Program – the first two outdoor industry brands to be accepted into the prestigious cross-industry program.
"It is such an honor to have been selected alongside this amazing list of women entrepreneurs as a Tory Burch Fellow – I'm still in shock and in complete awe of the accomplishments and resilience of my peers," said Cassie Abel, Founder of Wild Rye and Women-Led Wednesday.
The Tory Burch Fellowship, which receives thousands of applications annually, provides women entrepreneurs with $5,000 for business education, mentorship and access to an online community of peers. This year's diverse group of women entrepreneurs are from 36 cities across the United States.
"Out of the 50 fellows in 2020, 11 different industries are represented," continued Abel. "I think I speak for Sensi and I both in saying that now more than ever, we need to reach beyond the outdoor industry to learn, grow and improve. The timing of our acceptance into the Fellows program couldn't be better. This year will be an incredible opportunity to learn from, share resources with and support women founders of all different backgrounds, growth stages and experience."
Traditionally, the year-long Fellowship begins at the Tory Burch offices for a week of workshops, networking and mentoring from business leaders. To ensure everyone's safety, the Tory Burch Foundation has pivoted to create virtual programming to help these women entrepreneurs navigate the challenging economic environment.
"Small businesses, especially women-owned businesses, are being disproportionately impacted by the coronavirus crisis. The Fellows Program is the community of support, access to resources and tools that business owners need right now," noted Laurie Fabiano, President of the Tory Burch Foundation.
Since launching the program in 2015, the Tory Burch Foundation has provided hands-on, community-focused programming to 130 early-stage women entrepreneurs from diverse industries and communities across the country.
For more information about Wild Rye, visit https://wild-rye.com/
For more information about Sensi Graves Bikinis, visit https://sensigravesbikinis.com/
For more information about the Tory Burch Foundation Fellows program, visit: http://www.toryburchfoundation.org/fellows/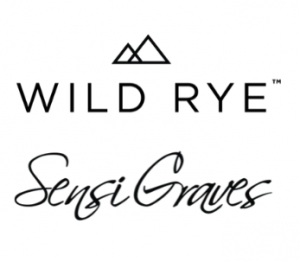 About Wild Rye: Founded in August 2016, Wild Rye™ brings women beautiful and technical mountain apparel that inspires confidence and gets more women outside. Wild Rye never compromises on fit, performance, and contemporary style. Its premium four-season products are carefully designed with a woman's body, tastes and comfort in mind and feature mindful details, contemporary styling, and modern, fashionable designs. Wild Rye is committed to creating a welcoming and inclusive access point to the outdoors, building confidence and community, protecting the places we play, celebrating fresh air and fun, and empowering women from the backcountry to the boardroom. Wild Rye products are inspired by, designed and tested in its Sun Valley, Idaho mountain home and available at REI, Backcontry.com, evo and Title Nine in addition to key specialty retailers. Learn more at wild-rye.com.
About Sensi Graves Bikinis: Sensi Graves Bikinis designs sustainable swimwear that's made to move. Designed by a professional kiteboarder, Sensi Graves offers quality, functional swimwear with inclusive sizing and confidence-building designs. The brand's mission is to empower women in watersports by giving them the confidence they need and the tools they can rely on. Sensi Graves Bikinis is committed to conscious and ethical manufacturing and promoting sustainability. They manufacture in the US with fabrics made from reclaimed fishing nets and recycled plastic bottles. They donate 1% of our sales to environmental groups, offset all of their carbon, and use compostable or recycled packaging. Learn more at Sensigravesbikinis.com
About the Tory Burch Foundation: The Tory Burch Foundation advances women's empowerment and entrepreneurship in the United States by providing access to capital, education and digital resources: the Fellows Program has provided over $800,000 in grants to help women grow their businesses; the Tory Burch Capital Program, powered by Bank of America has distributed over $57 million dollars in loans to more than 3,500 women entrepreneurs; and each month, the Foundation provides online tools and digital education to more than 300,000 women and more than 10,000 women have created their business plans on the digital destination ToryBurchFoundation.org.