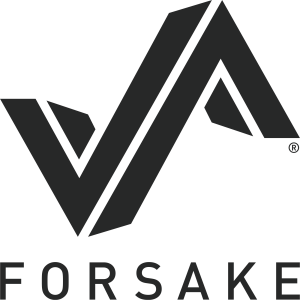 Forsake, creator of footwear that blends comfort, performance and style through functional design and practical technology, is excited to debut a pop-up retail location in Boston's Newbury Street neighborhood.
"We're thrilled to establish a physical presence in Boston, the city Forsake has called home since our launch in 2013," said Jack Knoll, marketing director at Forsake. "For the first time, our customers have a place to try on our entire product line, chat with Forsake team members about what sets us apart, and learn about the ways we're taking action to help protect the environment."
The pop-up store is located at 172 Newbury Street, Boston, MA and will be open daily (11am to 7pm) through December 31, 2019. The retail pop-up offers both men's and women's Forsake footwear collections and branded accessories for purchase.  Olivia Loria, art director at Forsake, worked with Ryan Habbyshaw of Loyal Supply Co. to design the store's interior to make the Forsake brand come to life in the space
A grand opening party will occur Thursday, October 10, 2019, 6pm to 9pm and will feature live music and a raffle with ticket proceeds donated to The Carbon Fund. The event is free to attend and guests are encouraged to RSVP via Eventbrite. Additional in-store events such as happy hours, guest speakers, and activities will be announced via the store's Instagram @forsakeboston.
About Forsake: Successfully crowd-funded in 2013 by college buddies Sam and Jake, Forsake is a footwear company created out of a shared enthusiasm for being outside and pushing the boundaries. Forsake combines the practical technology of a hiking boot with the aesthetic of an urban sneaker for footwear that performs regardless of conditions, weather or terrain. Designed for a life of spontaneity, new experiences, and everyday adventures, Forsakes transcend the traditional boundaries of footwear by offering style when you want it and performance when you need it.