Wearables technology brand, Forme, announced its brand ambassador partnership with Houston Texans wide receiver John Metchie III, two-time SEC Champion, CFP Champion and two-time Jon Cornish Trophy winner.
This partnership extends beyond performance and recovery on and off the field.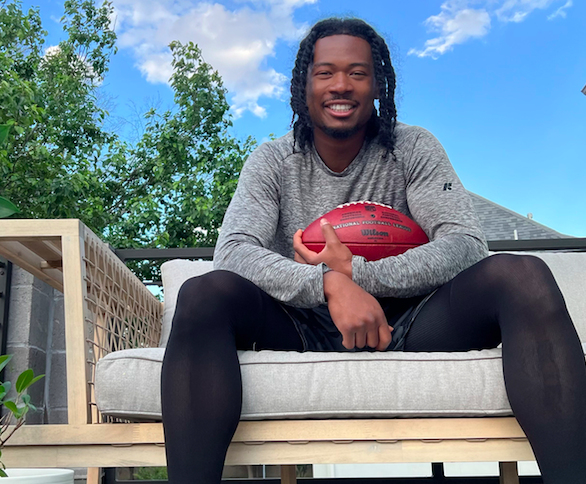 As one of the most successful wide receivers in Alabama football history, the Texans drafted Metchie in the 2022 NFL draft. Upon arriving in Houston, Metchie had to step back from football, having been diagnosed with Leukemia. With significant progress in his recovery, Metchie is gearing up to step back on the field and join the Texans for the start of the offseason conditioning program. His stamina and recovery have exceeded team expectations.
Designed by orthopedic surgeon Dr. Stephen Liu to help his mother battle late-stage cancer, Forme expands on his mission to improve long-term musculoskeletal health, daily performance and recovery. 
Metchie and Liu hail from Taiwan, making this partnership more meaningful.
"John's the perfect addition to the Forme family. His hard work, determination and heritage make this a no-brainer," said Liu. "This was a natural alignment for our company and me, given our similar upbringings and experiences. As soon as we met, it just clicked. We are all excited for this partnership and to watch John excel on and off the field."
Metchie will wear Forme on and off the field, make appearances for the brand, and journal his journey with Forme on his social media platforms.
For more information on Forme, go here. 
Photo courtesy Forme