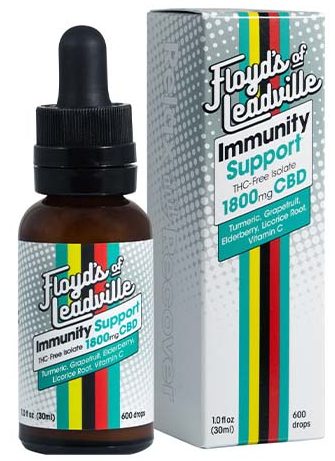 Athlete-focused CBD manufacturer, Floyd's of Leadville, is expanding its line with Immunity CBD Tincture Oil that infuses CBD with herbs, extracts and vitamins.
The oil contains THC-free CBD blends in combination with Grapefruit Extract, Elderberry, Licorice Root, and Vitamin C to give the body's defenses natural support.
For more product information, go here.
Photo courtesy Floyd's of Leadville