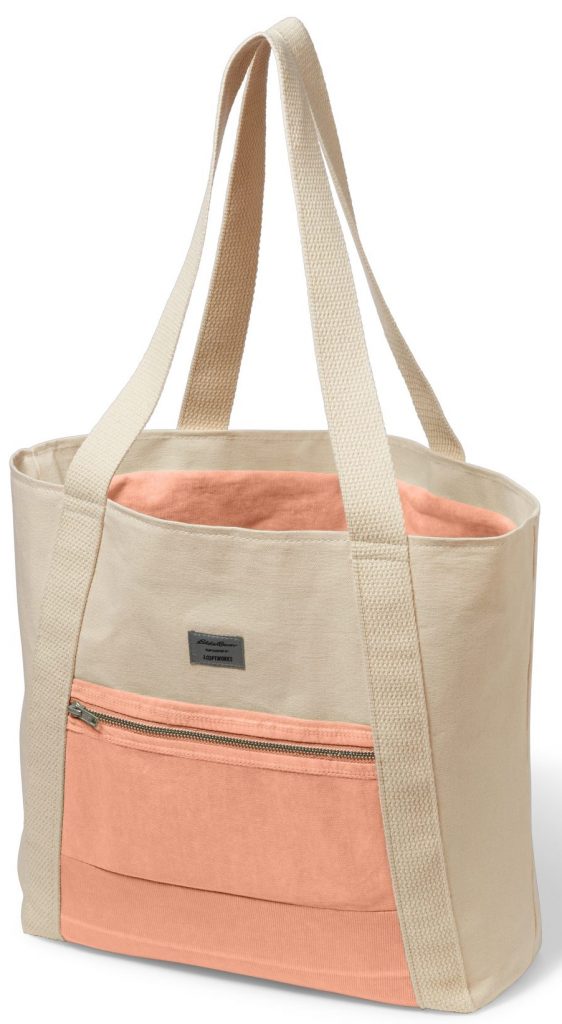 Eddie Bauer, and Looptworks, a certified B-Corp with over a decade in creating value from waste through textile circularity, have partnered to launch its first (Re)Form collection, which keeps first-run fabric scraps out of landfills, giving them a second life.
The companies are collaborating on developing product collections made from unsalable goods to eliminate global textile waste.
The first collection features three bag styles—Bucket Bag, Hip Pack and Tote Bag—in four colorways.
"We're so excited to partner with a fellow Pacific Northwest-based company that aligns with our brand's sustainability goals," said Damien Huang, Eddie Bauer CEO. "Together with Looptworks, we can help minimize waste through new innovative means."
To create the collection, damaged mineral wash cotton sweatshirts were sent from Eddie Bauer stores and warehouses to the Looptworks workshop in Portland, OR, where they were deconstructed and reconstructed into upcycled bags. Each bag is hand-sewn and maximizes the use of the fabrics, resulting in over 1600 pounds of waste, 277 metric tons of carbon emissions and saves over 1.6 million gallons of water to give the mineral wash material a second life as stylish and functional bags.
"Looptworks is pleased to bring our circularity solutions to Eddie Bauer," said Founder and CEO Scott Hamlin. "We look forward to partnering with Eddie Bauer to help them achieve their sustainability goals."
Photo courtesy Eddie Bauer x Looptworks