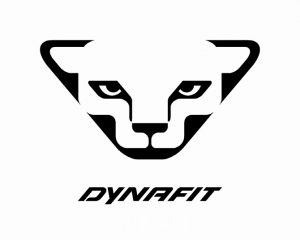 Boulder, CO, October 2019 – Dynafit, a global leader in innovation in competitive ski mountaineering, is thrilled to celebrate the continued success of its wildly popular Hoji ski boot line with three high-profile awards from some of the leading outlets in the outdoor industry.
The Hoji Free recently received the coveted Editor's Choice award from both Backcountry Magazine and Freeskier Magazine, and also picked up a Skier's Choice award from Powder Magazine. The Hoji Free was also featured in the 2019-20 Winter Buyer's Guide from Outside Magazine.
 Backcountry Magazine praised the Hoji Free's ability to "drive big skis" and said that the "Grilamid uppers and lowers keep the weight down and provide a very abrupt flex." The editors added that "the single-action walk and top buckle release/lock mechanism is innovative and functional."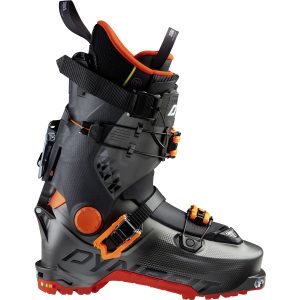 Launched at the 2019 Outdoor Retailer Snow Show and made public to skiers ahead of the 2019-20 winter season, the Hoji Free is considered to be the big brother to Dynafit's award-winning Hoji Pro Tour. The Hoji Free has drawn praise across the industry for its use of the same "Hoji Lock" ski/lock system as the Hoji Pro Tour, but also for its compatibility with all touring bindings currently on the market with its DIN/ISO 9523 sole.
Designed with the help of acclaimed Canadian freeskier Eric Hjorleifson, the Hoji Free (130 flex) is also stiffer than the Hoji Pro Tour, has a lower volume shell fit, and has a traditional toe lug. Weighing in at 1,575 grams, it's slightly heavier than the Hoji Pro Tour, and it offers a customizable Sidas liner.
"The true test is the reaction of the people who are really into skiing and have to choose how to spend their hard-earned money," Hjorleifson said. "And if they experience the same happiness and performance with the boot as I have, it's an amazing feeling. It's all reinforcement that this isn't a gimmick. We're onto something here."
The Hoji Free is currently available online from Dynafit.
About Dynafit: As the athletic mountain brand, DYNAFIT knows no compromise and is dedicated to delivering the best equipment and apparel for mountain athletes wanting to move fast and light in the mountains. Since the advent of the revolutionary "Low Tech" ski mountaineering binding over thirty years ago, DYNAFIT has been committed to developing the lightest and fastest most reliable gear for human-powered alpine pursuits in all season, enabling its customers to define and reach their Mountopia, DYNAFIT North America is part of Oberalp North America, a subsidiary of the Oberalp Group, a family-owned business with global operations, specializing in premium outdoor consumer products. Boulder-based Oberalp North America manages the USA/Canada sales, marketing, operations, distribution and customer service functions for the Salewa( based in Balzano, Italy), DYNAFIT (based in Munich, Germany), Pomoca (based in Aubonne, Switzerland), and rock climbing brand Wild Country (based in Tideswell, U.K. dynafit.com

Media contact:
Mike Eisenbrown
Meteorite PR
Mike@MeteoritePR.com
440.725.0031