Dermatone, which offers skin protection products for extreme conditions, announced today that it has been named the official sunscreen, lip balm and frostbite protection supplier of the U.S. Ski & Snowboard Team. The multi-year partnership extends through 2023 and includes providing U.S. Ski & Snowboard Team athletes with Dermatone skin protection products to use in training and competition.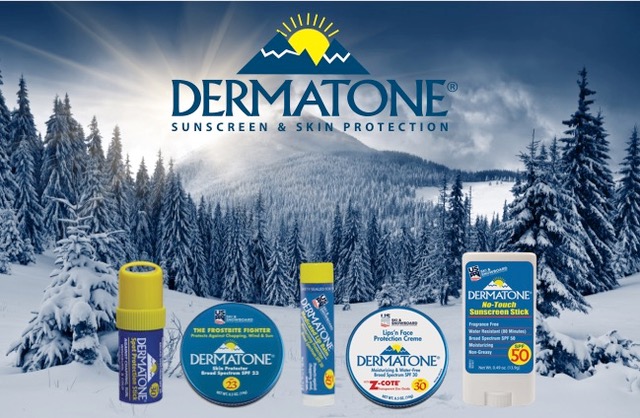 "Elite athletes spend countless hours training and competing in the coldest, windiest and brightest conditions in alpine environments," said Doug Metchick, Dermatone CEO. "We are excited to support the U.S. Ski & Snowboard Team as they prepare for the 2022 Winter Olympic Games. Dermatone will help protect their skin year-round and ensure that they are always ready to face the competition."
Dermatone was founded in 1981 as the first product to provide cold weather protection along with sunscreen. The brand's water-resistant, sweat-resistant and broad-spectrum SPF formulas protect against high UV environments. Dermatone has been tested in extreme environments including Mt. Everest, K2, Antarctica, and Death Valley.
"Dermatone has been a trusted brand in mountain sports for decades and has a proven track record in intense environments," said Michael O'Conor, chief revenue officer, U.S. Ski & Snowboard. "Our athletes train and compete under extreme mountain conditions, and this partnership will make life on the road that much more comfortable. We are thrilled to bring Dermatone into the U.S. Ski & Snowboard family and are excited for the support they will provide our athletes, our teams and our community."
Photo courtesyDermatone