Dermatone, the official sunscreen, lip balm and frostbite products of U.S. Ski & Snowboard Team, announced it has expanded its outdoor skin protection offerings with three product collections: Mineral Sunscreens, Sport Sunscreen Lotions and an Anti-Chafe Body Stick, a non-SPF product.
"Proper skin protection has become so important that we have to go beyond applying sunscreen on certain days," said Dermatone Owner and CEO, Doug Metchick. "All of our new products are multi-functional and work harder in helping you protect your skin. We think the trend of people getting active outside is going to continue, so it was crucial for Dermatone to expand our line with a more complete product mix that inspires people to get outside and stay out longer."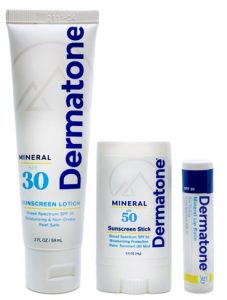 The Mineral Sunscreen line for lips, face, neck, and body, features a natural, reef-safe, moisturizing, broad-spectrum Zinc formula in three products: Mineral Lip Balm SPF 30, Mineral Sunscreen Lotion SPF 30 and  Mineral Sunscreen Stick SPF 50. In addition to providing broad-spectrum SPF protection, all of the products are natural, fragrance-free, non-greasy, and moisturizing.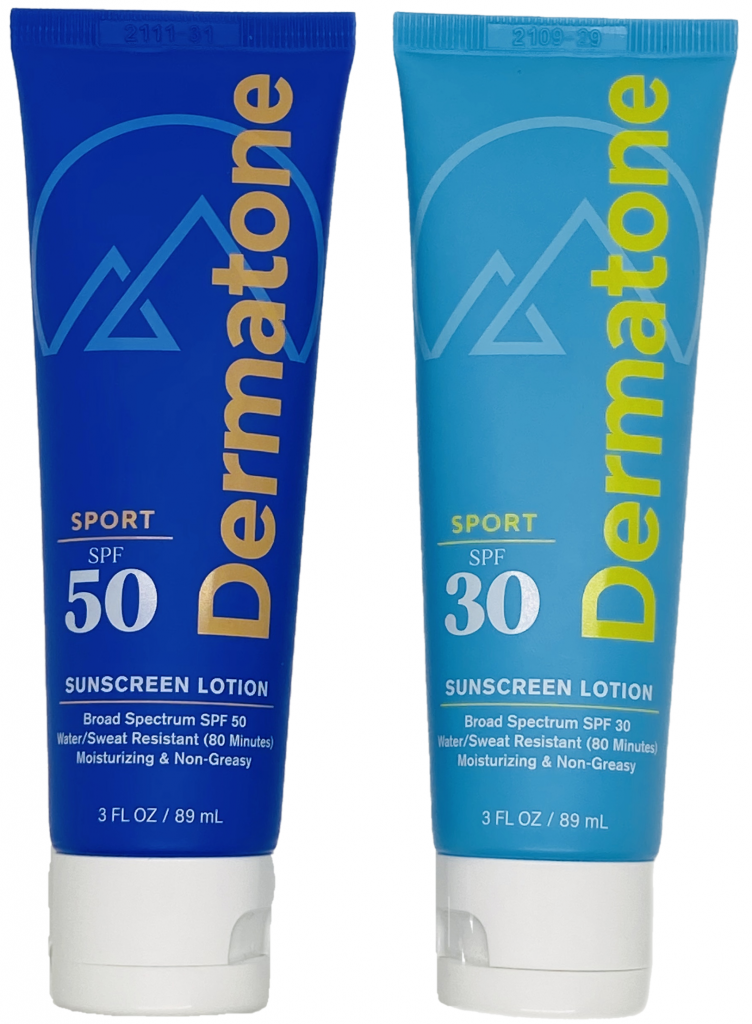 The Sport Sunscreen Lotions for face, neck and body, feature a sweat and water-resistant moisturizing formula. These SPF 30 and SPF 50 formulas come in mid-size TSA-friendly squeeze tubes.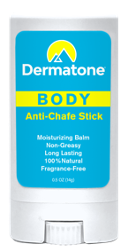 The Anti-Chafe Body Stick for areas prone to rubbing and sweat during exercise features a sweat-resistant, moisturizing, formula that protects skin from friction and soothes minor irritations and is pocket-sized.
These six products are cruelty-free, paraben-free, non-greasy, and made in the USA.
To learn more, visit Dermatone at Outdoor Retailer, Booth #37001-UL.
Photos courtesy Dermatone