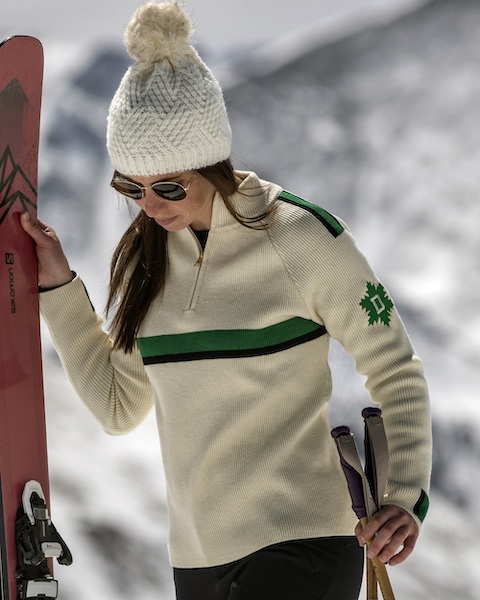 Delaine & Co., maker of domestically manufactured and sourced merino ski sweaters, has partnered with the Dartmouth ski team and will provide the team's official ski sweaters for the winter racing season.
 The sweater's design comes from Delaine's Downhill Racer sweater, with accents in Dartmouth green, black and a natural ivory body. It features an embroidered Dartmouth logo, raglan sleeves and a quarter-zip neck.
 "Dartmouth's ski team traces its heritage back to the first ski race in the U.S. on Mount Moosilauke in 1927," said Delaine founder Scott MacKenzie. "It's an honor to work with such a time-honored ski institution."
 All Delaine sweaters are made in the U.S. from 21-micron merino wool sourced from a Climate Beneficial ranch in California. The Dartmouth team sweater, like all Delaine sweaters, is designed for skiing as a mid-layer.
For more product information, go here.