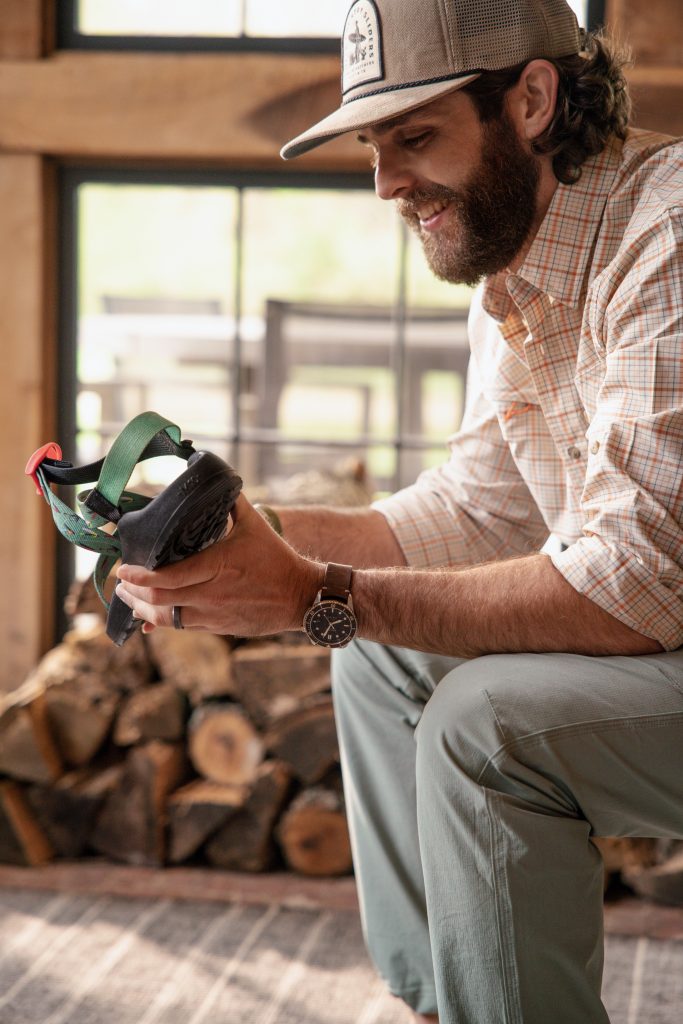 Chaco Footwear partnered with country music artist Thomas Rhett on its Thomas Rhett Collection, a series of three limited-edition sandal designs inspired by Rhett's passion for the outdoors.
The Collection will include three product drops in Summer 2021. The Boulder design, now available, features green webbing with a colorful fly-fishing lure pattern—a nod to Rhett's soundtrack "More Time Fishing" and available in men's and women's sizing.
"We've known that Thomas Rhett has been a Chaco fan for a while, and we are thrilled to be partnering with him on this collection," said Jamie Kirby, marketing director, Chaco. "Our team had a lot of fun working with Thomas Rhett to design unique patterns that represent some of his favorite outdoor memories, and we hope they will inspire others to get outside as well."
Ten percent of the proceeds from the sale of the Collection will be donated to Love One International, the organization Rhett founded with his wife Lauren Akins, who also serves on its Board of Directors.
For more product information, go here.
Photo courtesy Chaco