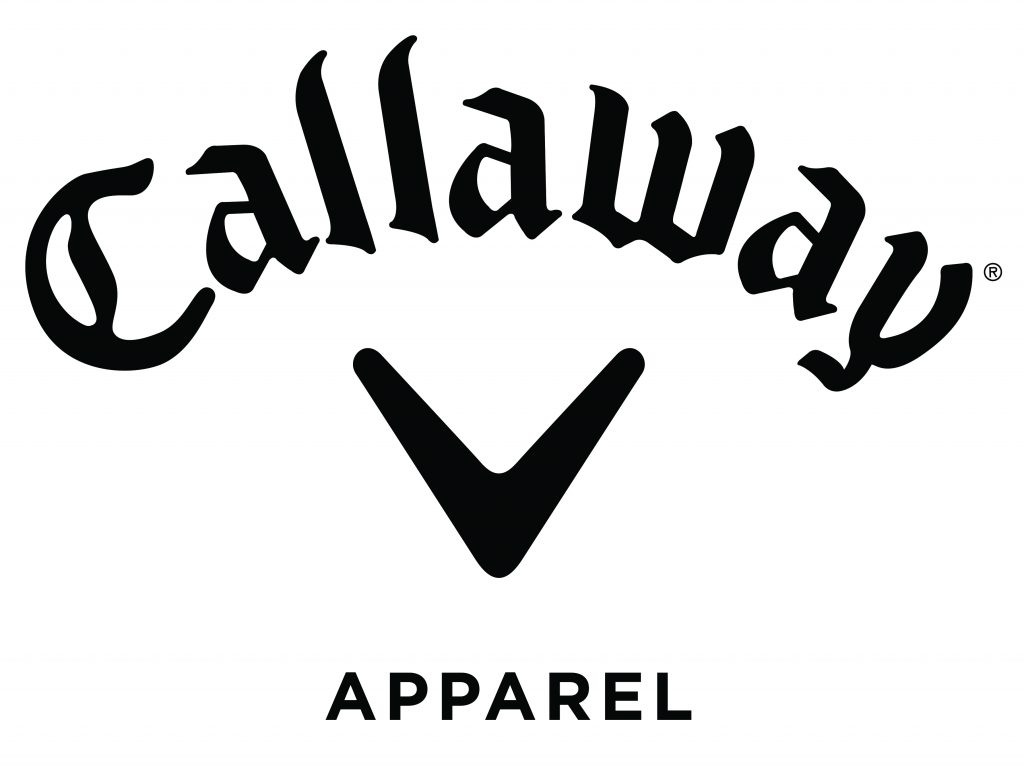 Callaway Apparel announces the launch of the men's and women's Fall 2019 fashion collections designed for the ultimate in style and performance. The Fall 2019 collections showcase a mix of traditional and contemporary designs with new seasonal palettes that blend richness in color, texture and pattern.
"To create the Fall 2019 collections, we incorporated a purposeful approach to support the player by utilizing the latest in fabric technology, product construction and materials," said Lupe Benetiez, VP of Design at Callaway Apparel. "The new collections are aesthetically minimalistic on the outside, while intricately functional on the inside, staying true to Callaway's mission of being a  technically superior authentic golf brand."
Men's Fashion Collection:  The Men's 2019 Fall collection features designs that are infused with quality, style and attention to modern-day details that translate into confidence on and off the course. This collection features two deliveries, each with their own take on seasonal color schemes: The first delivery features blue and grey tones with pops of turquoise while the second is based in black with infusions of teal and pale pink.
Swing Tech Fashion Polos – The collection features a vast array of new Swing Tech polo styles that are infused with re-engineered construction and materials for more stretch and better range of motion. Golfers now have an even wider variety of options to experience the performance of Swing Tech.
Essential Swing Tech Polos – The best-selling styles have been updated with all new fashion-forward Fall color schemes.
Cut-to-Fit Stretch Web Belt-Available in four colors and constructed with 30% spandex for a superior stretch, these new belts fits up to a 44" inch waist.
High Gauge Full Zip Vest- Crafted from a soft, insulated thermal fabric and available in three colors, this vest delivers practical comfort and style. The polyester/spandex fabric ensures maximum stretch while the full-zip front is easily adjusted depending on the weather, making it the perfect complementary piece for fall golf.
Women's Collection:  The elegant and sporty Fall 2019 women's collection takes on a clean and modern aesthetic that embraces timeless styles with contemporary materials. A modular approach was created to mix and match styles for multi-wearing occasions. The collection includes new pants and shorts featuring blended fabrics that offer more stretch, comfort and unrestricted range of motion. Both seasonal color palettes (Teaberry/Navy/White & Lilac/Black/White) have a nostalgic quality yet feel clean and relevant to modern life.
Highlights include:
"Performance is the heart of Callaway Apparel, incorporating game changing innovation to authentic golf apparel," added Benetiez. "The Fall 2019 collections include exceptional variety and innovation so that golfers can look, feel and play their best, every time they step on the course"
About Callaway Apparel: At Callaway® Apparel, we celebrate golf's rich heritage by creating products that honor its past while defining its future. Callaway® Apparel is the ultimate combination of golf authenticity, classic styling and technically advanced construction because apparel that offers quality, performance, and functionality is as important to golfers as the equipment they use.
Callaway® Apparel men's and women's golf apparel is licensed and developed by Perry Ellis International, Inc., a global leader in fashion apparel and is available at callawayapparel.com, select retailers and leading golf and country clubs worldwide.
About Perry Ellis International: Perry Ellis International, Inc. is a leading designer, distributor and licensor of a broad line of high quality men's and women's apparel, accessories and fragrances. The company's collection of dress and casual shirts, golf sportswear, sweaters, dress pants, casual pants and shorts, jeans wear, active wear, dresses and men's and women's swimwear is available through all major levels of retail distribution. The company, through its wholly owned subsidiaries, owns a portfolio of nationally and internationally recognized brands, including: Perry Ellis®, An Original Penguin by Munsingwear®, Laundry by Shelli Segal®, Rafaella®, Cubavera®, Ben Hogan®, Savane®, Grand Slam®, John Henry®, Manhattan®, Axist®  and Farah®. The company enhances its roster of brands by licensing trademarks from third parties, including: Nike® for swimwear, and Callaway®, PGA TOUR® and Jack Nicklaus® for golf apparel. Additional information on the company is available at pery.com.
For more information, contact:
Stuart Goldstein
RG Narrative Inc.
(W) 212-863-4109
(M) 201-681-0618
stuart@rgnarrative.com
Alex DePallo
Callaway Apparel
(W) 267-481-0959
alexander.depallo@pery.com