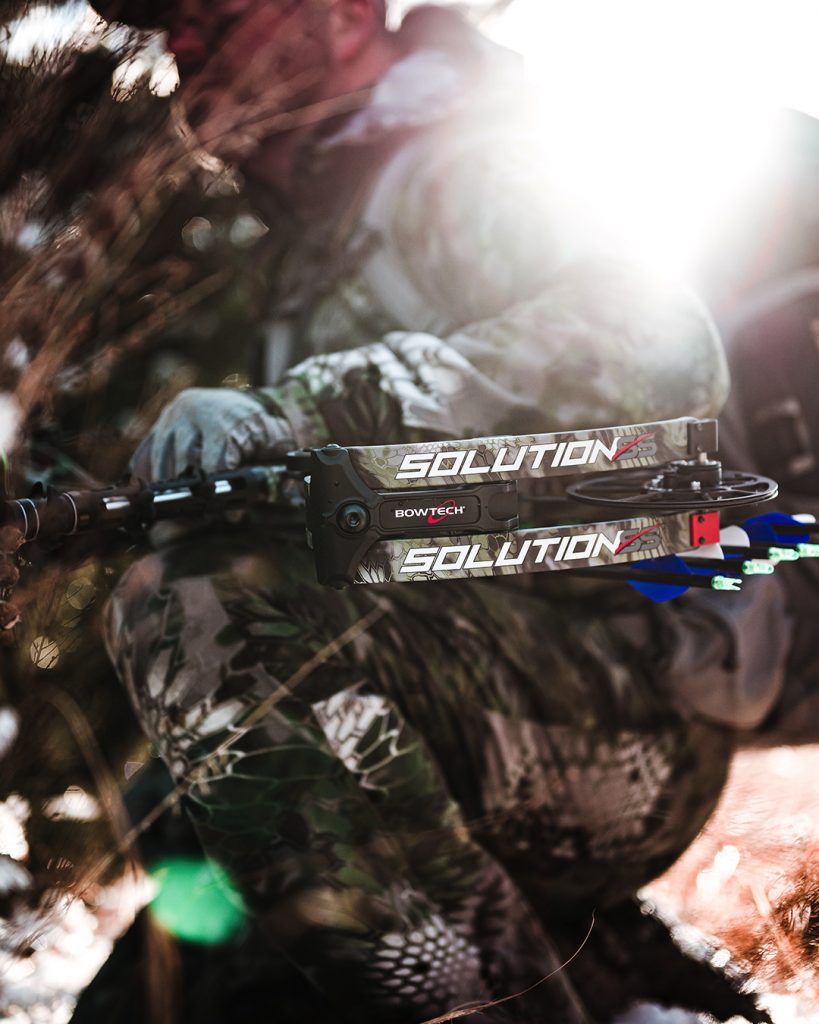 The Solution SS, short for super-smooth, "can be shot for days on end and held tirelessly at full draw." Its Deadlock Cam System offers "flawless accuracy".
As with the Solution, the limbs coupled with a center pivot riser design, eliminate sound and vibration and is smooth from start to finish with its accurate cam system.
"Consumers spoke and we listened. They wanted the smoothest draw ever, coupled with ease of tunability and reliable accuracy. Featuring the Deadlock Cam System, the Solution SS is without a doubt the smoothest bow ever developed before, during and after the shot," said Todd Snader, brand manager, Bowtech Archery.
Specs are as follows:
30-inch axle-to-axle
7-inch brace height
speeds up to 332 feet per second
weighs 4 pounds
offered in a 50-, 60-, or 70-pound option
draw length ranges from 25.5-inch to 31-inch.
For more product information, go here.