Jesse Mendes, the Brazilian-born professional surfer based out of Kauai, officially joins the Body Glove athlete team. Mendes is the newest addition to Body Glove's athlete roster and joins his wife Tatiana Weston-Webb and recent signee Hunter Jones.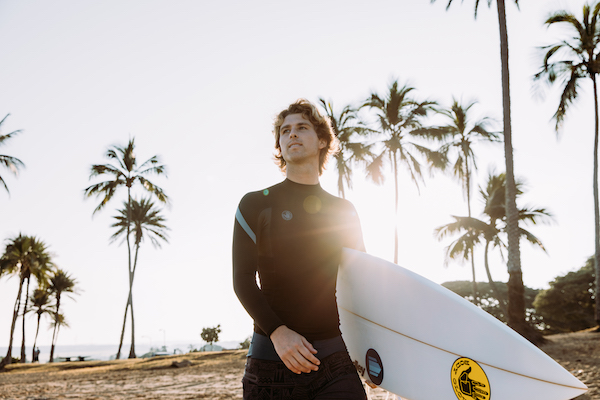 "Jesse Mendes is one of our favorite surfers. We've watched him battle it out on the QS for years. His surfing continues to evolve and progress, and he's a pleasure to hang out in and out of the water," said Body Glove Marketing Director Nick Meistrell. "His hardscrabble career is about to take off and Body Glove is psyched and honored to support him moving forward."
"As a professional surfer, my goal is to get back on tour," said Mendes. "I've been training hard for that and have always focused on developing my surfing. It's been almost a year since I surfed in a heat because of injuries, so I'm looking forward to getting back in a jersey. It feels great knowing I have support from Body Glove. This team feels more like a family than something transactional. Body Glove lives and breathes surfing. They have a passion that is fresh and inspiring. I'm so excited to work with them."
Mendes will wear Body Glove products on land and sea. Body Glove will also support Mendes on upcoming free-surf trips to create content and introduce the brand to a global audience.
"Alongside Tati and Hunter, Jesse is the perfect addition to our roster of professional athletes at Body Glove," added Meistrell. "We have a few big ideas in the works, and I think people all over the world are going to appreciate Jesse's surfing, energy and positivity."
Photos courtesy Body Glove
Photos courtesy Body Glove